ADVENTURE READY
Are you ready to thrive on your next outdoor adventure?
If not, we've got you covered. Adventure Ready is a self-paced 100% online course that optimizes your energy, endurance, and overall health so you're ready to THRIVE out there.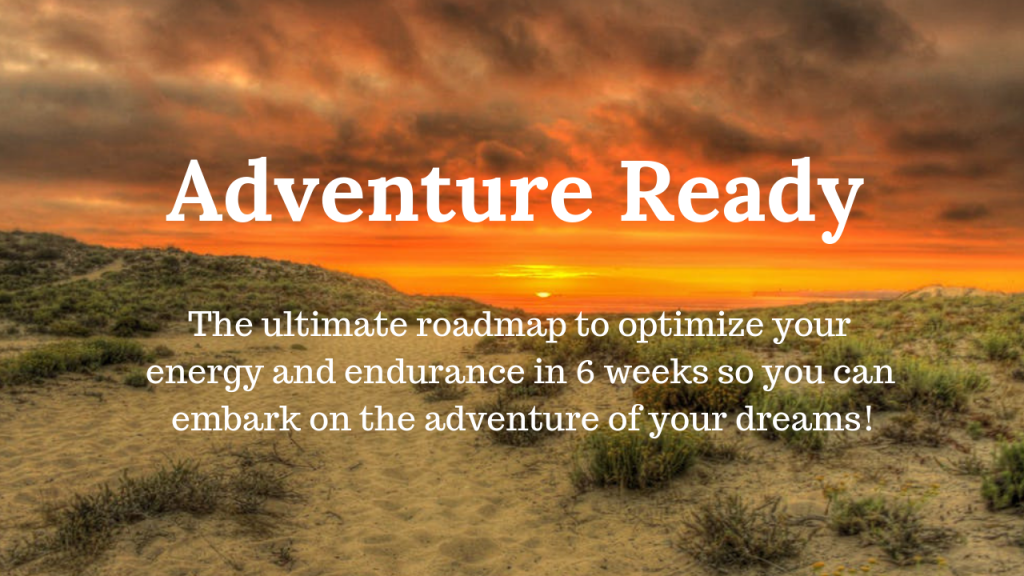 HEALTHY LIGHTWEIGHT EATING FOR HIKERS
Looking for a healthy lightweight (allergen-free) backpacking meal plan to help you reduce pack weight, increase energy, and keep inflammation down?
This FREE course includes everything you need to get started with high fat, nutrient dense eating. It includes recipes, meal ideas, a complete 5-day resupply plan, ingredient sourcing, and how to put it all into practice.