In the fall of 2022, I hiked the length of the Grand Canyon from Lee's Ferry to Tassi Ranch. This post shares my Grand Canyon Traverse gear list. It's all the items I carried for the route and the rationale behind my choices. This is provided as a guide for how I think about creating gear lists and for those who are just curious about what I carried. The gear taken on any trip should be unique to the location, goals, conditions, season, and experience of the hiker.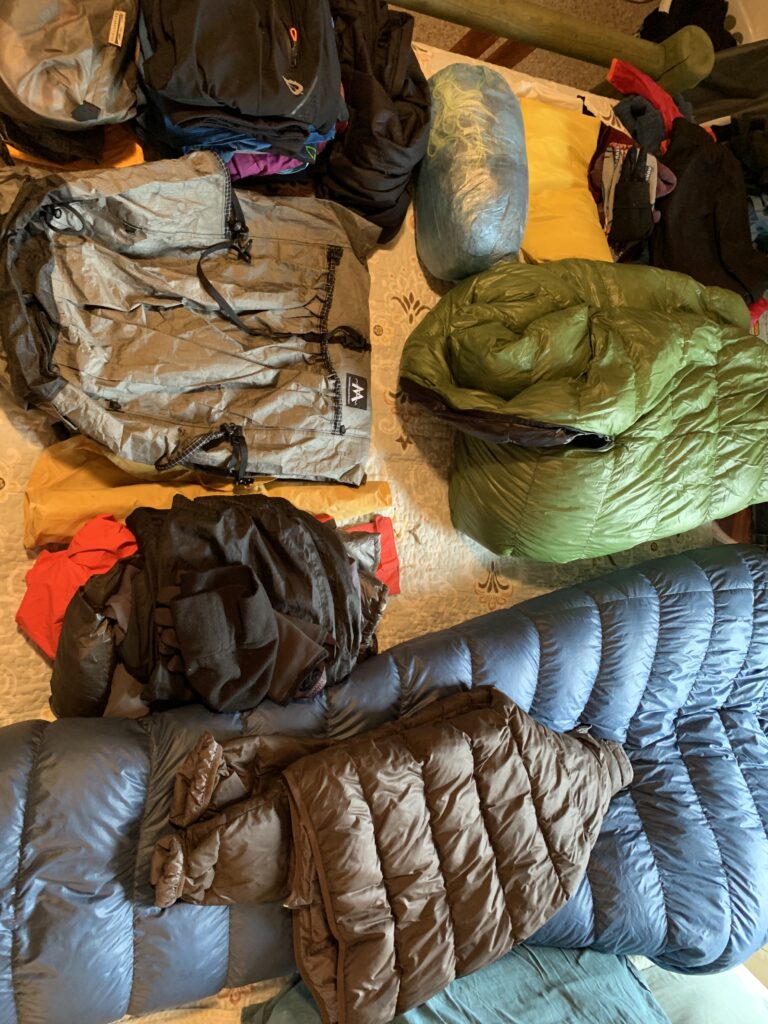 Conditions & Intentions
This hike was completed in late September through early November. Temperatures ranged from 20-100 degrees Fahrenheit. We experienced a few thunderstorms as we were at the end of monsoon season, but overall conditions were very dry. Finding water was always a challenge and when we found it, we needed the ability to transport large quantities. Sun was intense and shade was minimal. There are no resupply points inside the canyon to purchase food, gear, or other supplies. Our goal was to hike in a lightweight style, hiking from sunrise to sunset to maximize mileage.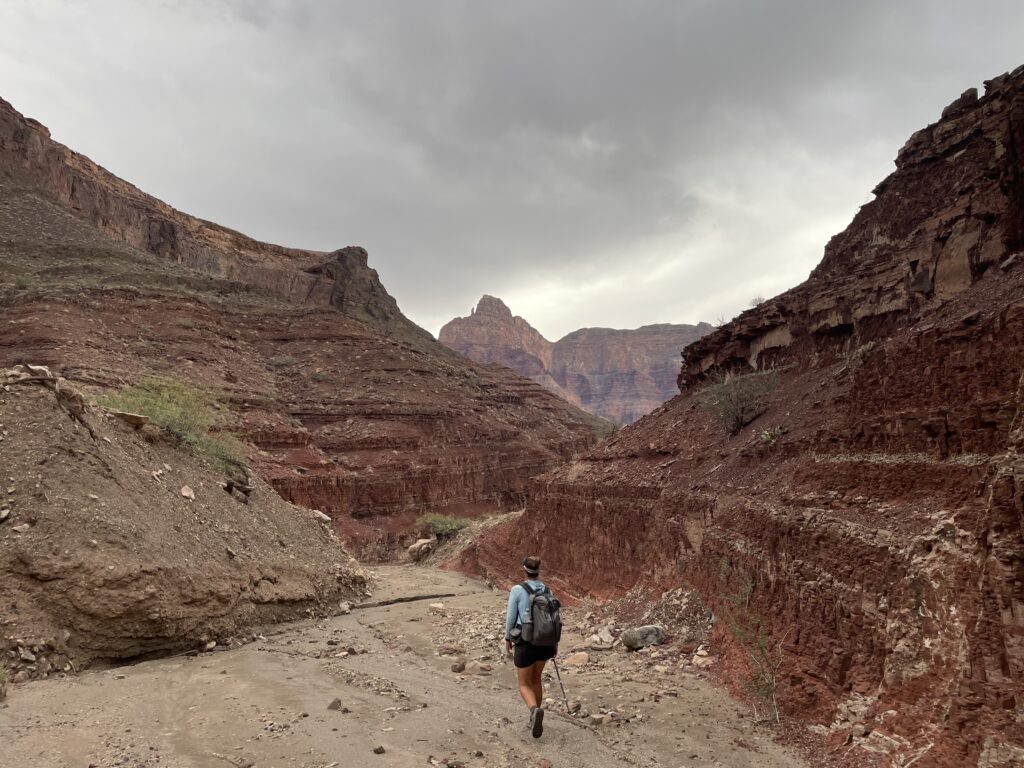 Location-specific selections and rationale
These are the items that were selected specifically for the conditions expected on this trip:
Sun hoodie & sun glasses: protection from the incessant and intense sun
Lightweight rain jacket: minimal rain expected
App Co Gear alpaca hoodie: my sole insulating layer for the first half of the hike while summer's heat still lingered
55L pack: larger capacity pack for the extra gear, food storage, and water capacity needed to be more self sufficient on this trip
Bulked up first aid and gear repair kit: the canyon is remote, help is far away, and there are no towns to replace broken gear
Increased water capacity: long water carries
Webbing: ability to create handlines or pass packs through breaks in the layers
20K external battery: no towns to charge electronics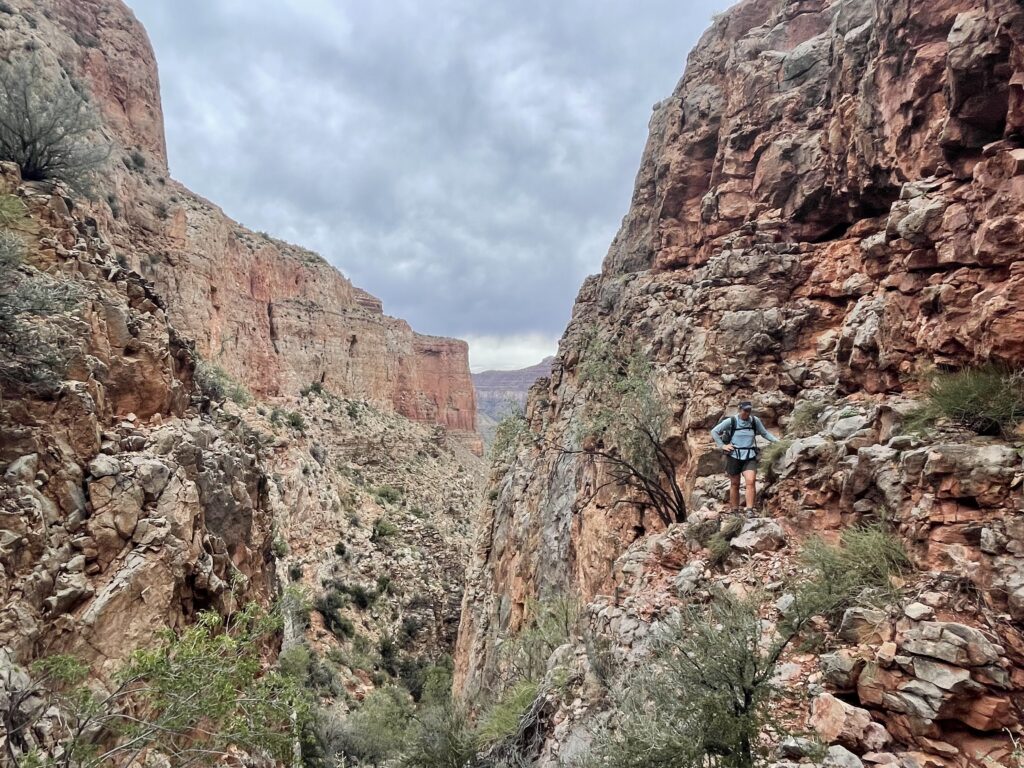 Special thanks to gear companies who have supported me:
Astral Footwear for providing shoes for me for this trip. I've been wearing and testing Astral shoes since 2018 and they're my top choice due to their breathability, grip, and durability.
TOAKS for providing my awesome alcohol siphon stove, 750-ml titanium cookpot, and my long-handled spoon. If I'm carrying a stove, this is always the one I take.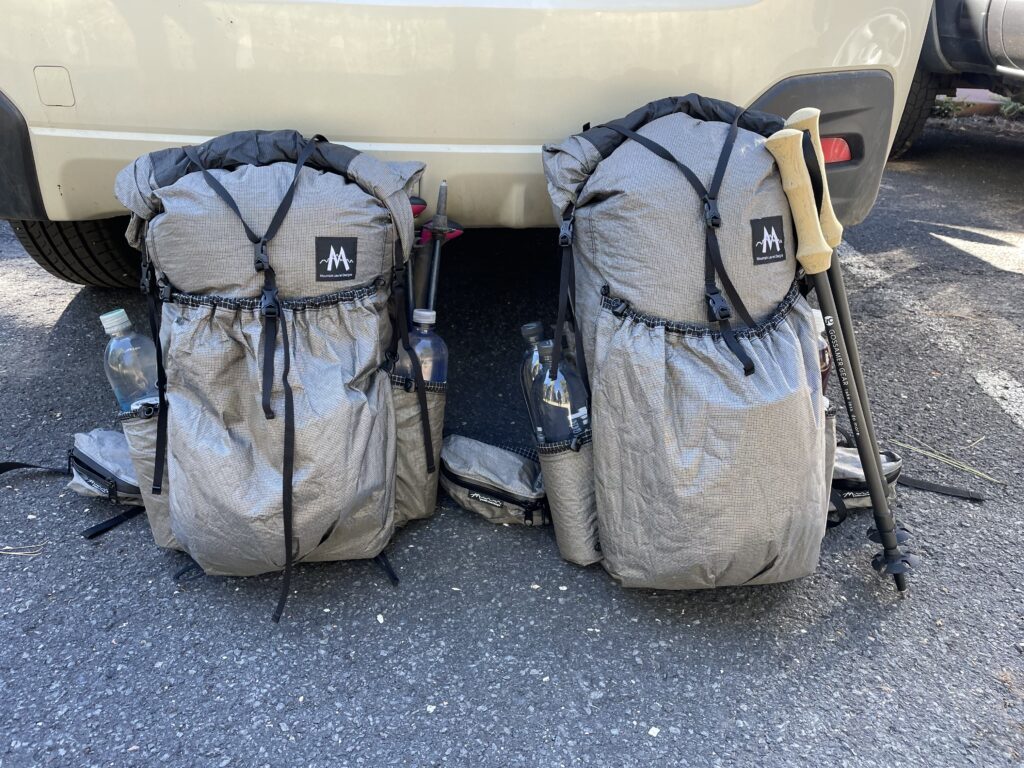 If you'd like a downloadable copy of this template, it's available for free from Andrew Skurka. It's the template I use for all my hikes, updating it for each new location/season. It also serves as my pre-trip packing check list.
For more on how I think about and select gear, check out my book Adventure Ready: A Hiker's Guide to Planning, Training, and Resiliency.
Related Posts