Later this month, I'll be guiding three week-long trips in Grand Staircase-Escalante National Monument and Glen Canyon National Recreation Area as part of Andrew Skurka's guided trip program.
For me, preparations for these trips began months ago, working with clients on conditions assessments, gear lists, food planning, mapping exercises and more. My own preparations began in earnest earlier this month with inventorying and repairing gear and creating a gear list.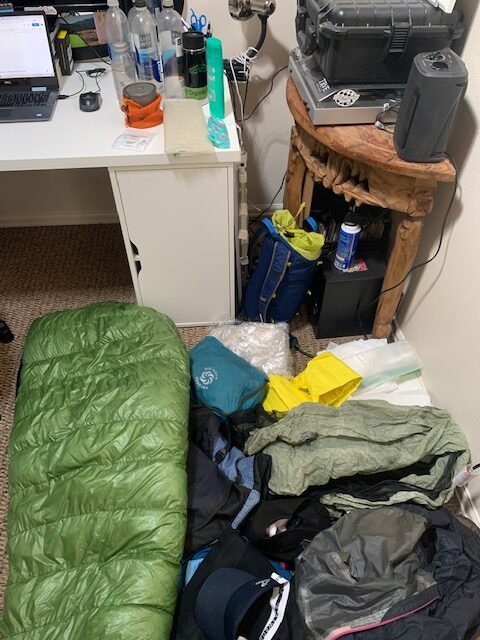 Below I'm sharing my gear list and a brief rationale for my selections, which is primarily correlated with the conditions we expect to encounter.
Temperature & Precipitation: Historical climate data from nearby weather stations indicate that we're expecting mid/high-60's during the day and mid/high-30's at night.  The average precipitation in April is 0.55 inches; for May, 0.61. Average snowfall for April is 1.0 inches; in May, it's zero. Expected temperature ranges impact my choice of clothing, including a mid-layer and insulated jacket, as well as my decision to opt for a 20-degree sleeping bag and 3-season sleeping pad. Since we don't expect much precipitation, I'm bringing an UL rain shell rather than a heavy duty jacket.
Sun Exposure: We'll be traveling at 5,000-6,000′ of elevation through areas with little shade and the sun will be intense. Sun protection, including long sleeves and pants, a hat, and sunglasses will be critical.
Footing: Slickrock and sand. Shoes that are sand-resistant and have sticky soles are a must.
Vegetation: Canyon bottoms will be likely be brushy, including willows, tamarisk, cottonwood saplings, and poison ivy. Long pants will be appreciated.
Water Availability: We'll be near several perennial waterways, so 3-4 liters of carrying capacity is sufficient. Cattle graze nearby and some sources may be stagnant, so I'll definitely be treating my water.
Wildlife and Insects: Bears are not common in this area and we'll be camping in low-use areas where mini-bear activity should be minimal, so I'll be using a Loksak Opsak for food storage. Bug pressure is expected to be low, so I won't be carrying a headnet or bug spray. My shelter does have a built-in bug net, but I'll probably cowboy camp since setting it up in sand or on slickrock is fussy.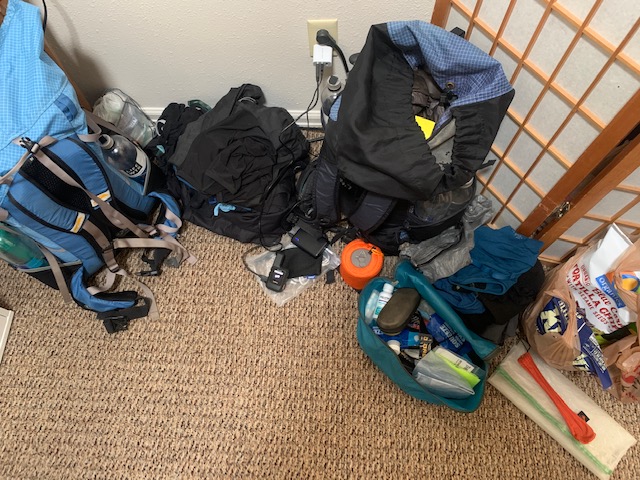 Questions? Thoughts?