Whether on trail or at home, I like to start my days with healthy fat and 20-30 grams of protein. This gives me sustained energy rather than the spike and crash I get from high carb, high sugar meals first thing in the morning.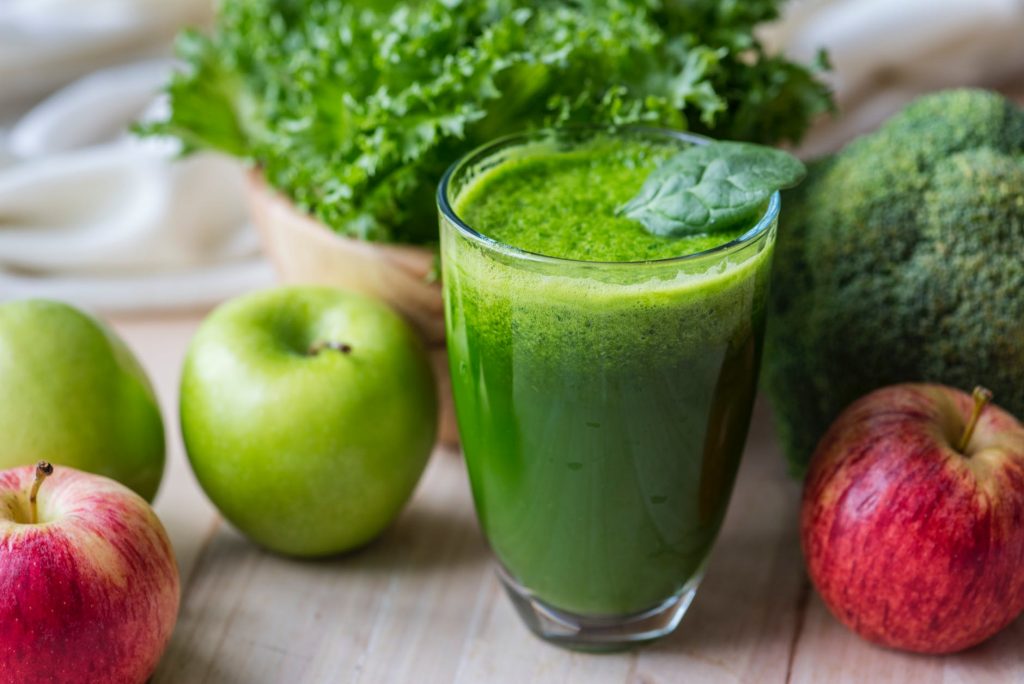 Skip the Sugar Crash Trail Smoothie
1 serving greens powder (Amazing Grass is an good, affordable option)
2 Tablespoons organic coconut milk powder (I like Micro Ingredients)
1 serving (2 scoops) collagen peptides (I like Ancient Nutrition Multi Collagen or Garden of Life Grass Fed Collagen)
1 Tablespoon chia seeds
1 teaspoon cordyceps mushroom powder
1 teaspoon ground cinnamon powder
1 teaspoon ground ginger powder
Pinch of sea salt
Instant coffee or Chai Tea (optional, depending on if you want caffeine)

Nutrition: 270 Calories, 11.3 g fat, 10 g carb, 26 g protein

Of course, you can use different spices, add more or less of the ingredients, etc. If I have other adaptogens on hand, such as ashwagandha, I'll include those too. Regardless, I always follow the template of liquid base + healthy fat + protein (I aim for 20+ grams) + greens + spices.

What's the Benefit?
The greens provide micronutrients. There's fat from the coconut milk powder and protein from the collagen to keep energy levels steady. The collagen is also great for joint health, which is particularly helpful on trail. The chia seeds are an additional source of healthy fat. The cordyceps mushroom are for immunity and enhanced endurance benefits. The spices are anti-inflammatory and make it all more tasty.

For long trails, I make individual packets ahead of time and drop them into resupply boxes. It's a bit of effort to order the ingredients and assemble, but I find it's a great way to start my day with a lot of nutrition right up front.
Each night before bed, I dump the smoothie packet into my clean soaking jar, add water, and allow it to soak overnight. When I wake up, I like to get going, so I pack up and hit the trail right away. I can sip my smoothie immediately or whenever hunger strikes.

I love to see people getting out and eating to fuel their bodies well. Give this a try and tag me on Instagram (@katiegerber_wellness) out on your adventure!