The ideal scenario is to get all the nutrients you need from whole foods, but there are many circumstances when supplementation can benefit nearly everyone.
Supplements can be a controversial topic. On one extreme, there are health advocates claiming you need a supplement for every ache and pain. On the other extreme, you have skeptics claiming that supplements are unnecessary, a waste of money, and even dangerous.
As with many divisive topics, the truth is somewhere in between. Nutritionally speaking, we know that the body requires certain levels of nutrients to function optimally. We also know that due to the abundance of nutritionally poor foods available today, many of us do not get the daily requirements of several key nutrients. Furthermore, chronic illness, gut dysbiosis, exposure to toxins, stress, and heavy physical demands on the body all deplete nutrient stores more quickly.
For that reason, supplements can be a good form of nutritional insurance. During the extreme physical demands placed on the body during a long distance hike, supplementation is helpful for optimal energy and endurance, enhanced immune function, faster recovery, and reduced illness and fatigue. If you're curious how certain deficiencies manifest in the body, here is an excellent article on that by Dr. Aviva Romm.
A long distance hike is unique in that it's a feat of extreme endurance. In most sports, you exert the body, and then you have recovery time to restore depleted nutrients. It's not unusual during a long distance hike to walk a marathon a day, with a pack on, day after day for 5 months. Couple that with the lack of fresh foods and the notoriously ultra-processed diet of the thru-hiker. It's no wonder that many hikers end up emaciated, sick, injured, and ending their hike early.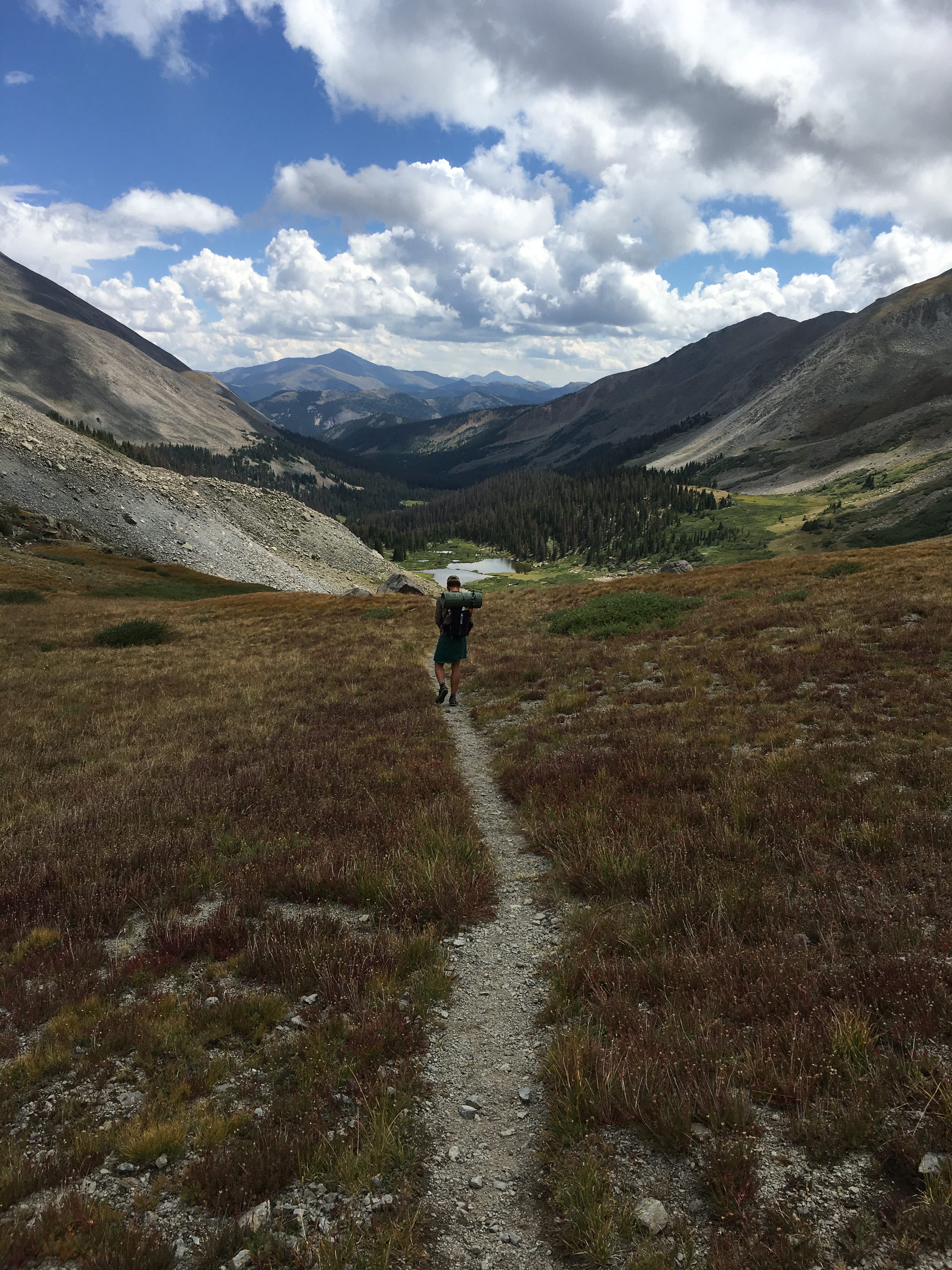 Supplements for the Trail
Supplements are not a substitute for a good diet. A high quality, anti-inflammatory diet is always the place to start when you want to feel and perform your best. Nutrients in their whole food form are absorbed into the body better than in supplement form, and there's often more control over sourcing and quality with food.
As detailed in this post about my Oregon Desert Trail resupply, in addition to packing nutrient dense food in every box, I almost always include the following supplements.
For high quality supplements, I prefer to shop exclusively through specific trusted companies. Shopping from random sources can be hit or miss in terms of buying products that are real, safe, and effective. To ensure you're buying safe products, you can access my online dispensary of professional-grade supplements by clicking here. There are hundreds of brands and you can save 10-20% with this link. There are no gimmicks. It's simply a resource I want to provide to readers. If you insist on shopping Amazon, you can find links to a few of my favorites by clicking on the supplement name below.
One last note before we dive in: I am not a doctor and, as such, I don't diagnose, prescribe, treat, or cure. The following ideas are simply what I've seen work for myself and for others. For personalized health advice, see a qualified practitioner. If you're on prescription medications, don't start supplements without the guidance of your doctor.
To cover your basic nutritional bases, a high quality multi-vitamin is helpful. This is especially important as we live in a time when our food sources are compromised, we don't always take time for proper meals, and we experience more stress than ever. This certainly applies on a long distance hike when you're consuming fewer fresh fruits and veggies, which are likely a major source of your nutrients in off-trail life.
Probiotics
You've probably heard me say it before, and you'll likely hear it again, which is that gut health is one of the most important foundational pieces to optimal health. Over 80% of disease can be linked to lifestyle choices, and our gut is ground zero for our immune health, brain health, and production of important hormones. It's also where digestion, absorption, and assimilation occurs.
To be sure you're getting the most out of the foods and supplements you're ingesting, it's important to pay attention to your gut health. This includes eating fiber-filled prebiotic foods, as well as eating probiotic foods. Because it's difficult to get probiotic foods on trail, consider a supplement with a diversity of strains, and rotate brands regularly. Also note that these microorganisms are sensitive to heat and light, so store capsules in a dark container deep in your pack.
Krill Oil is fantastic for brain and heart health and for keeping overall inflammation low. Most modern diets are high in inflammatory Omega 6 fats and low in anti-inflammatory Omega 3 fats. By increasing Omega 3 fats in the diet, we get closer to the ideal 4:1 (omega 6:omega 3) ratio. By comparison, most modern diets are closer to 20:1.
As explained on the Bulletproof website, "Krill oil is a superior source of EPA and DHA because the polyunsaturated fats are packaged as phospholipids, which can be used immediately by your body. The EPA and DHA in fish oil, on the other hand, are typically packaged as triglycerides and have to undergo additional processing in order to make them bioavailable. Krill oil is also more stable because it includes astaxanthin, a powerful antioxidant, that protects the fragile fats from oxidizing.
Animal-based omega-3's from krill and fish oils are both better sources than vegetable-based omega-3's, such as the Alpha-linolenic Acid (ALA) in flax oil. Only about 1-4% of ALA is converted into DHA, so getting those higher potency sources from krill and fish is more efficient."
Storage of your krill oil is important because fats are prone to oxidation. This not only makes them ineffective, but makes them damaging to the body. Heat, air, and light degrade oils. Use capsules rather than liquid, and store in an airtight amber or cobalt bottle. Place them in the middle of your pack, where temps are more stable (ideally below 100*F).
Turmeric is a major source of the plant polyphenol Curcumin, which has powerful antioxidant and anti-inflammatory effects. A 2017 research review of it's effects on human health attributes the following benefits to this powerful spice:
"It aids in the management of oxidative and inflammatory conditions, metabolic syndrome, arthritis, anxiety, and hyperlipidemia. It may also help in the management of exercise-induced inflammation and muscle soreness, thus enhancing recovery and performance in active people."
It's important to choose a high quality source that contains piperine (the active component of black pepper), which increases the bioavailability of the curcumin by 2000%.
Magnesium is involved in over 300 biochemical reaction in the body. It's important for several functions including muscle and heart function, immunity, nerve cell function, energy production, and strong bones. Nearly half of all Americans are deficient in Magnesium.
There are many forms of magnesium to choose from. For sound sleep and a healthy morning BM, magnesium citrate is a great choice. For general magnesium deficiency and a highly bioavailable form, magnesium glycinate is helpful. Do your research and choose what's best for you.  
For a deep dive into performance nutrition and meal planning for backpackers, check out our online course on the topic.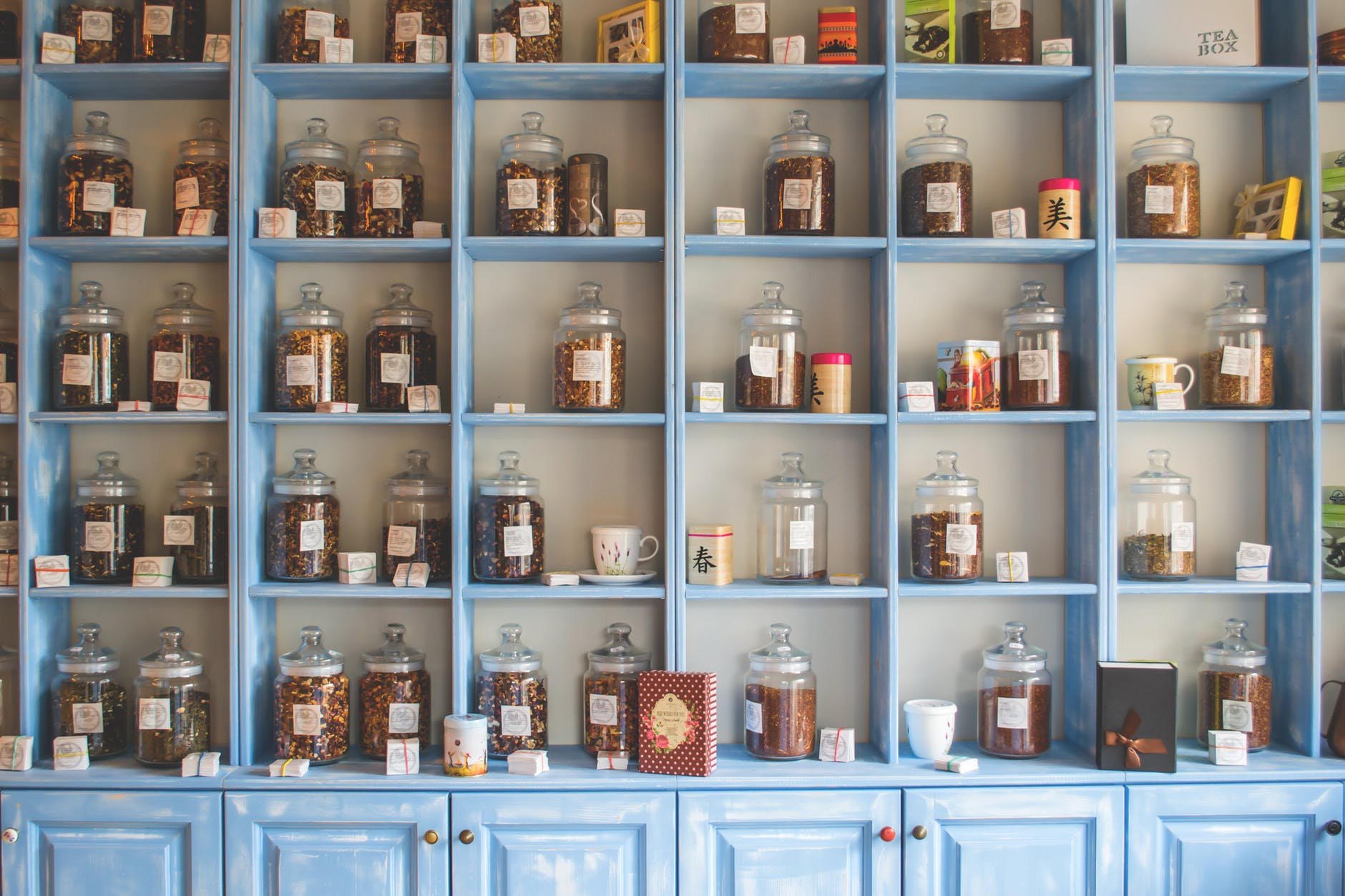 Supplementation in the 'Off Season'
Beyond supporting performance goals on trail, supplements can be a key additional to optimal health at home as well. In addition to the above supplements, which I also take at home, I often cycle through others. My choices depend on what aspect of my health I'm focused on improving, such as adrenal or hormone health. This may include vitamin D3, B vitamins, antioxidants (like glutathione and Vitamin C), and adaptogenic herbs and mushrooms (like Reishi, Ashwagandha, and Cordyceps).
A Word on Choosing Supplements
Not all supplements are created equal and it's important to choose high quality supplements and buy from trusted sources. The bottom of this post by Dr. Aviva Romm has good recommendations for choosing supplements.
Every body is different. For an individualized approach and deeper guidance, working with a health practitioner is helpful to determine what supplements may be helpful specifically for you. Again, if you'd like access to my online dispensary where you can save 10-20% off top brands, click here. 
With a bit of planning and preparation, you can vastly enhance the experience of your hike with targeted support and supplementation. In addition to whole nutrient-dense foods, consider taking some (or all) of these along on your next big adventure.
Like what you're reading? Sign up for our newsletter here to be the first to know when new posts are published!