I don't eat many cookies, but when I do, I'm looking for high fat, low sugar snacks that pack well for long days in the mountains.
I've been hiking 14ers a lot on the weekends this summer and keeping a batch of these coconut walnut cookies in the freezer has been key to getting me out the door quickly with healthy fuel in tow. I throw a few of these in my food bag, along with some nuts, and I'm out the door. I like knowing that I have a clean, home-made snack that's going to fuel me for the day. No more processed, sugary, chewy bars.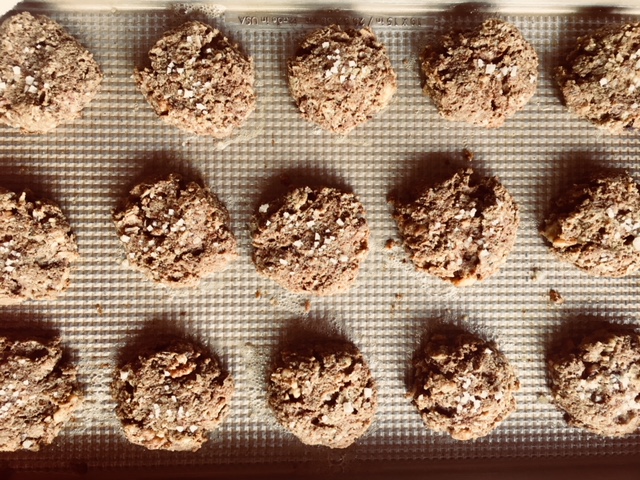 These cookies can be whipped up in about 30 minutes, including bake time, and they are gluten free and dairy free. The high fat content keeps me satiated on long hikes.
They are definitely less sweet than your average cookie, having just a hint of sweetness from the honey. In addition to the high fat content, the cinnamon also adds a blood sugar balancing effect. The sea salt on top replaces minerals lost through sweat and, well, it just tastes delicious. I like to have big chunks of walnuts in mine, but you could grind the walnuts to a finer consistency. Alternatively, you could substitute other nuts or seeds there.
I believe I found the original version of these on a keto forum and then adjusted it to suit my needs. If anyone knows the original source, please feel free to comment below.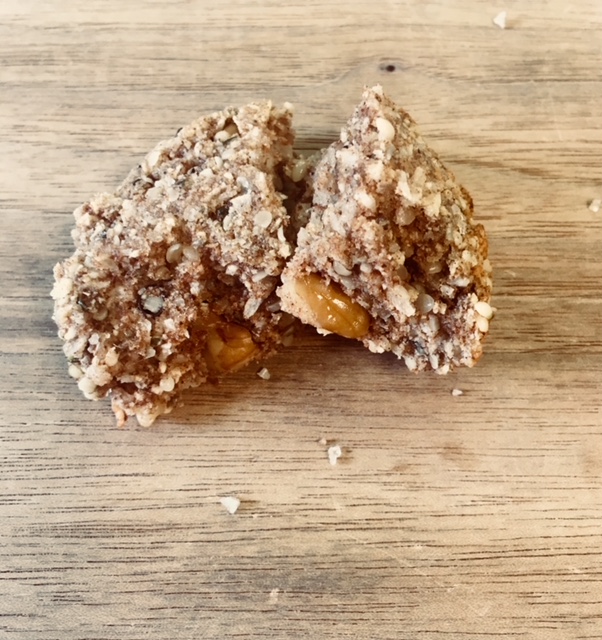 Coconut Walnut Cookies
1/3 cup hemp seeds
1/2 cup shredded coconut, unsweetened
3 large eggs
1/2 cup coconut flour (or almond flour)
1/4 cup coconut oil, melted (or ghee or grass-fed butter)
2 teaspoons cinnamon (or pumpkin pie spice mix)
1/2 cup walnuts, toasted, chopped
1/8 teaspoon himalayan salt
1/8 cup honey
Mix all ingredients together in mixing bowl. Portion 1-2 Tablespoon size balls onto a parchment-lined cookie sheet. Top with coarse sea salt.
Bake at 325*F for 12-15 minutes, until lightly golden brown.