Carry a lighter pack, eliminate bonking, free yourself from cravings and reduce hiker hunger…. sound good? Well, it's possible, and it starts with what you're putting in your food bag. Here's how I approach eating a healthy lightweight diet on trail.
This post will explain why a healthy high fat diet is optimal for backpacking and how to start developing metabolic efficiency.
Personal Backpacking Nutrition Evolution
Over the course of 8000+ miles of backpacking, my nutrition strategy has evolved. Going into the AT in 2009, I had no idea how to eat for backpacking, so I started Googling. Pop-tarts, ramen, and snickers? As a lover of veggies (and feeling good), I knew that approach wasn't going to work for me. I pieced together as healthy of a diet as I could, but it was still fairly processed and I never really felt great on it.
As a cold-soaking vegetarian on the PCT in 2014, I did a bit better. I'd learned a thing or two, both about health and how to carry that onto the trail. I focused a lot on legumes (dehydrated black beans, refried beans, and hummus), nut butters, tortillas, dried fruit, seeds, nuts, and with a handful of dried kale in my dinners. I felt better than on the AT, but by the end of the trail, my digestive system was…um, 'off', to put it nicely. Plus, I had a deep fatigue that had built up by the end of the hike and, it turns out, I was anemic.
So, in prepping for the CDT, I continued to make changes. I no longer eat much of the food that wrecked my gut in the past, such as gluten, industrial seed oils, grains, or even as many legumes. I've also learned that I feel best when I eat a high fat, lower carbohydrate diet, rather than the traditional 'endurance diet' heavy in carbs.
Fortunately, that high fat diet works well for backpacking. More on that in a moment. But it's important to note that 'high fat' can be done in an unhealthy way or in a healthy way. It just takes a bit more knowledge and care to do it right within the constraints inherent to backpacking.
Being part of various endurance communities, I've been fascinated to witness hikers loading as much sugar as they can fit into their food bags, thinking it's the only way to have lots of energy. Of course, it's the traditional carb-loading approach, and it's not uncommon to hear nutrition professionals preaching it too. "Calories and carbs are all that matter. It's not important where they come from." (You can read here why I think that's a terrible idea if you want to eat for optimal performance and health.)
I've see distance runners struggle with digestive issues as they refuel on sugary gels every 90 minutes. I've seen (and experienced) the bonking. And on this standard high carb, high sugar, highly processed diet, I've watched hikers suffer with weaker immune systems, experience insatiable hunger, carry heavier packs than necessary, and even have teeth rot from excess sugar.
And that's just what I've witnessed on trail, let alone, what happens to their mental and physical health once they return home.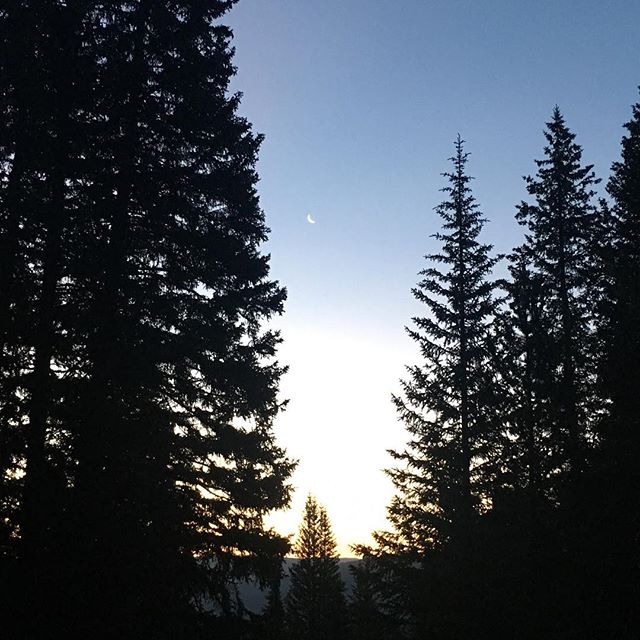 There's a Better Way

That said, the focus of this article is to share why my fueling strategy has evolved to what I call Healthy High Fat. I'll also cover how to execute that in an easy, effective, and efficient way.
Let's state up front that what I'm NOT talking about is a zero carb diet and going into nutritional ketosis. There's a time and place for ketosis as a therapeutic approach, but in general, we need all the macronutrients (proteins, fats, carbohydrates) to stay healthy and to perform at our best.
What I am suggesting is that there are many benefits to be had by using fat as your primary fuel source on a backpacking trip.
The Benefits

'Why bother', you may be thinking, 'I like candy bars, bagels, and pasta'. I get it. I like carbs too (hi, my trail name is Salty because I eat all.the.chips.), but I like sustained energy and carrying a lighter pack even more.
Favoring a higher fat/low to moderate carb diet and training your body to burn fat preferentially makes sense for backpackers for the following reasons:
Lighter Pack
*At 9 calories per gram for fat and 4 calories per gram for protein or carbs, fats are more than twice as energy dense per unit of weight than protein or carbs. We need a certain amount of protein each day to prevent muscle wasting and facilitate muscle repair. The remainder of your energy is made up of either fats or carbs, as these two macronutrients are the primary sources of muscular energy. Because fat is more calorically dense, you can carry the same amount of calories for less food weight than you can if you were carrying predominantly carbs.
Sustained Energy (less bonking!)
*Favoring fat over carbs leads to more sustained energy. Here's why: Consuming carbs causes blood glucose levels to spike which causes the pancreas to release insulin to shuttle glucose into cells, which then causes blood sugar to quickly drop, and you bonk, hit the wall, get cranky or tired, and crave another hit of sugar.
*Additionally, "The average person has approximately 1,400 – 2,000 calories worth of carbohydrate stored in their body and 50,000 – 80,000 calories stored as fat." By training our bodies to use fat more efficiently as a fuel source, we can go longer without bonking. More on that in a moment.
Less Extreme Hiker Hunger
*As described earlier, fat and protein are slower burning fuels than sugar. They are absorbed more slowly and do not cause the same roller-coaster spike and crash of sugar.
*While I do eat slightly more calories on a long hike than in my everyday (significantly more sedentary) life, I generally don't experience the extreme hiker hunger which my companions describe. I believe the difference is that I eat mostly whole foods as opposed to ultra-processed, low fiber, high sugar foods.
*Studies have indicated a significant decrease in hunger on a high nutrient diet when compared with a low nutrient diet. In an attempt to make up for nutrient deficiencies, the body reaches for more and more food despite consuming sufficient calories. Many hikers report needing 5000-6000 calories per day. I generally feel good, experience sustained energy, and little weight loss at 3000-3500 calories per day, even on a thru-hike. Of course it depends on body size, but I believe a reason many hikers consume so much is because their food choices are low in nutrients and fiber.
Better Immunity
*Excessive sugar can set off an inflammatory cascade that suppresses the immune system. Your body is already under a great deal of physical stress on a long hike. Stressing it out more by forcing it to subsist on fare that is high in sugar and low in stress-fighting nutrients sets you up for issues. It's not uncommon to see hikers catching colds and experiencing injury more often on trail possibly due to weakened immune systems.
Less Inflammation
*The reduction in systemic inflammation that can result from eating less processed foods, and focusing instead on balancing blood sugar, is the main driver of my interest in high fat/lower carb eating. Due to my history with autoimmune thyroid issues, reducing inflammation is critical, especially on trail.
Fat is Ideal for Low to Moderate Efforts
*Fat is an ideal fuel for low to moderate efforts, like hiking all day. When you train at a low intensity, you keep your heart rate lower, in the aerobic zone, where fat is used as the primary fuel. The more you train at low intensities, the more efficient your body becomes at converting fat to fuel. This article and this article explain this concept well, as does Mark Sisson's Primal Endurance.
*On the other hand, all-out efforts (like sprints) are a more glycogen-dependent activity. This is where carbs can come in handy. It's why I often eat a bit more carbs when I have a big climb ahead of me and need quick-burning fuel for my muscles. Essentially, I try to use carbs strategically.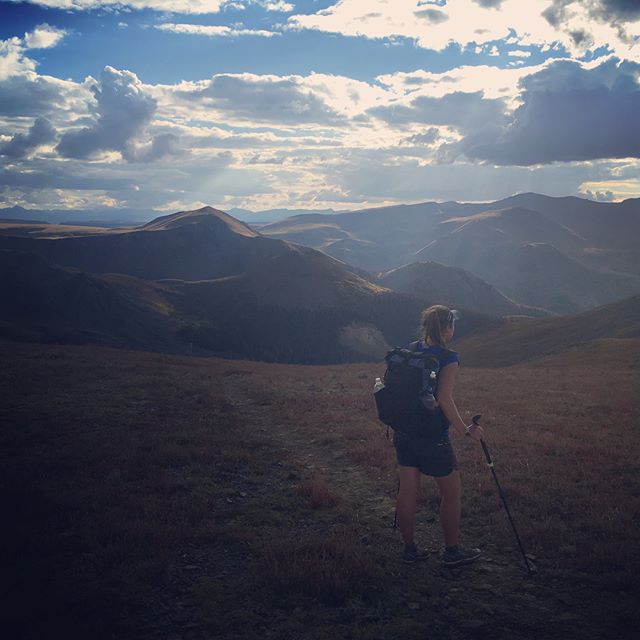 Understanding Metabolic Efficiency

What this all comes down to is increasing metabolic efficiency (ME). ME refers to how efficiently the body uses its internal stores of fats and carbohydrates. The goal of ME training is to improve health and performance. This concept was established by Sports Dietician Bob Seehobar. Find the details here.
Through ME training, the body can be taught to favor burning fat over carbs. Increasing ME speaks to your ability to burn more fat versus carbs at the same intensity. As mentioned, the average person has approximately 1,400 – 2,000 calories worth of carbohydrate stored in their body and 50,000 – 80,000 calories stored as fat. Training your body to burn more fat spares it's limited glycogen (carbohydrate) stores.
According to Seehobar's website, the benefits of improved metabolic efficiency include 1) decreased body weight, 2) decreased body fat, 3) improved and sustained energy levels and mental alertness throughout the day, 4) improved recovery, 5) improved cognitive function, 6) improved power to weight ratio, 7) improved running velocity, and 8) better sleep.
ME can be tested through a machine that measures the oxygen you inhale and the carbon dioxide that you exhale while exercising on a treadmill or cycling ergometer. By plugging these numbers into an algorithm, one can determine the amount of carbs versus fat they burn at any given intensity.
Generally, as you increase the intensity you shift from burning more fat and less carbs to burning more carbs and less fat. For an example of what this looks like, check out this post by accomplished long distance backpacker and runner Andrew Skurka.
As mentioned, the high fat, low carb paradigm goes against traditional endurance nutrition practices, but is backed by solid science. Researchers supporting this approach include Dr. Jeff Volek and Dr. Stephen Phinney, Dr. Peter Attia, and Dr. Tim Noakes, among others. Furthermore, this nutrition strategy is being employed by endurance all-stars like Timothy Olson and Zach Bitter.
How to Improve Metabolic Efficiency

While there is a genetic component to how good of a 'fat-burner' you are, it's something that's highly trainable. According to Seehobar, "The majority of improving metabolic efficiency lies in daily nutrition changes and the ability to control and optimize blood sugar through eating proper amounts of protein, fat, and fiber, while accounting for the proper nutrition periodization to support athletes in different training cycles."
Optimizing blood sugar, or glycemic variability, is something I talk about a lot. It refers to how much our blood sugar shifts throughout the day. According to health guru, endurance athlete, and personal trainer Ben Greenfield, "when it comes to your health, (glycemic variability) is, in my opinion, a more important variable to consider than cholesterol, vitamin D, minerals, telomere length, cortisol, testosterone or just about any biomarker one could ever measure (except, perhaps, inflammation, which I would rank right up there with glycemic variability)."
Reducing glycemic variability is critical to the overall picture of health, including reducing risk for metabolic syndrome, which predisposes you to stroke, cardiovascular disease, obesity, diabetes and other chronic health conditions.
As Seehobar states, the key to optimizing blood sugar is to include protein, fat, and fiber with everything you eat. Reducing the overall amount of carbs consumed is also essential, as when you limit incoming glucose, your body will rely on stored body fat for energy.
As mentioned, you don't need to go extremely low in carbs to see benefits, and in fact, too little carbs can cause issues, such as hypothyroidism. Further, extreme restriction can lead to binge and purge cycles.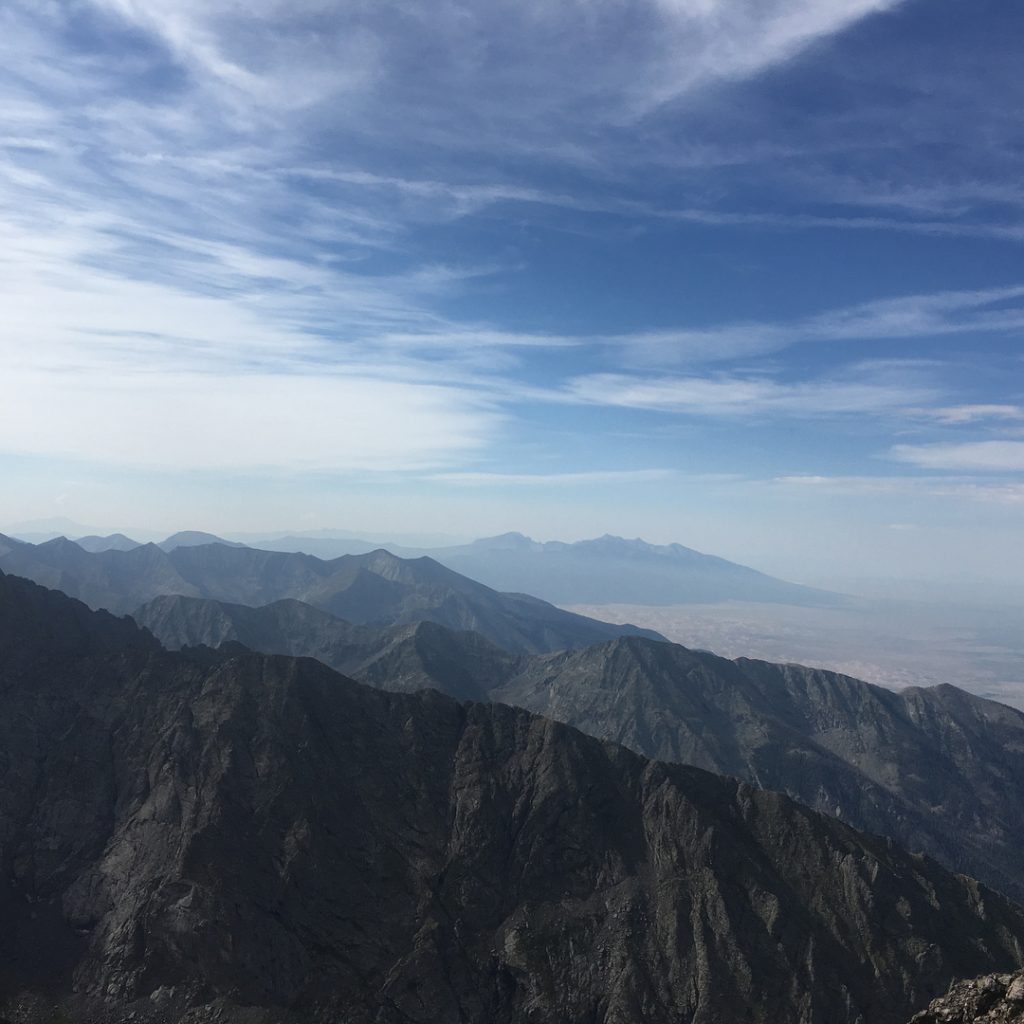 For the complete guide on how to implement healthy high fat eating on trail, including templates for meal planning, resupply, and recipe creation, enroll in the Performance Nutrition and Meal Planning for Backpackers course.