Food is the through line for me. The growing, the preparing, the consuming, the sharing, and the downstream effects of those things–both on my own health, the health of others, and the health of our environment.
Food is, and always has been, a central part of my life, whether I wanted it to be or not. I write about it, I talk about it, I coach about it. I've been on and off of diets (though I never admitted to myself that my strict food rules were diets). I grew up in farm country and worked summer jobs at an agricultural research center. I operated an organic market garden for a season. I worked as a pastry chef, and in restaurants, preparing food for a living. I built wood-fired ovens and hosted community dinners. I've always loved the practice of growing food. Hands in the Earth: planting, tending, harvesting. The beauty of simply prepared real food captivates not just my stomach, but my eyes, my mind, and my soul.
But the things is, for most of my life, my relationship with food has been far from serene and charmed. I share this story because food is central life, and the way we relate to food matters. Because how we relate to food is, in many ways, how we relate to all aspects of our lives. Whether that's from a place of ease, flow, and joy, or from a place of shame, guilt, and restriction.
Your relationship to food, and in turn, to your body, can impact your:
*self-worth
*confidence
*energy
*mood
*relationships
*creativity
*presence
*peace of mind
*ability to carry out your work in this world
*overall quality of life
*and more.

Whether we acknowledge it or not, we all have a relationship to food. And, outside of the eating disorder community, I don't think the impact of our day-to-day relationship with food is acknowledged enough. Full blown eating disorders are destructive, to say the least, but I also want to address the more subtle, nuanced feelings and behaviors around food that shape our lives every single day.
By sharing my story, perhaps you can connect the pieces of your own story. If your relationship with food has ever felt tumultuous (especially in your own mind), know that you're not alone.
If you have no idea what I mean and you've never struggled with food, this post may not resonate. And if you're here looking for strategies on how to eat and train, hang tight, there will be posts on that again soon. But that's not the focus of this one.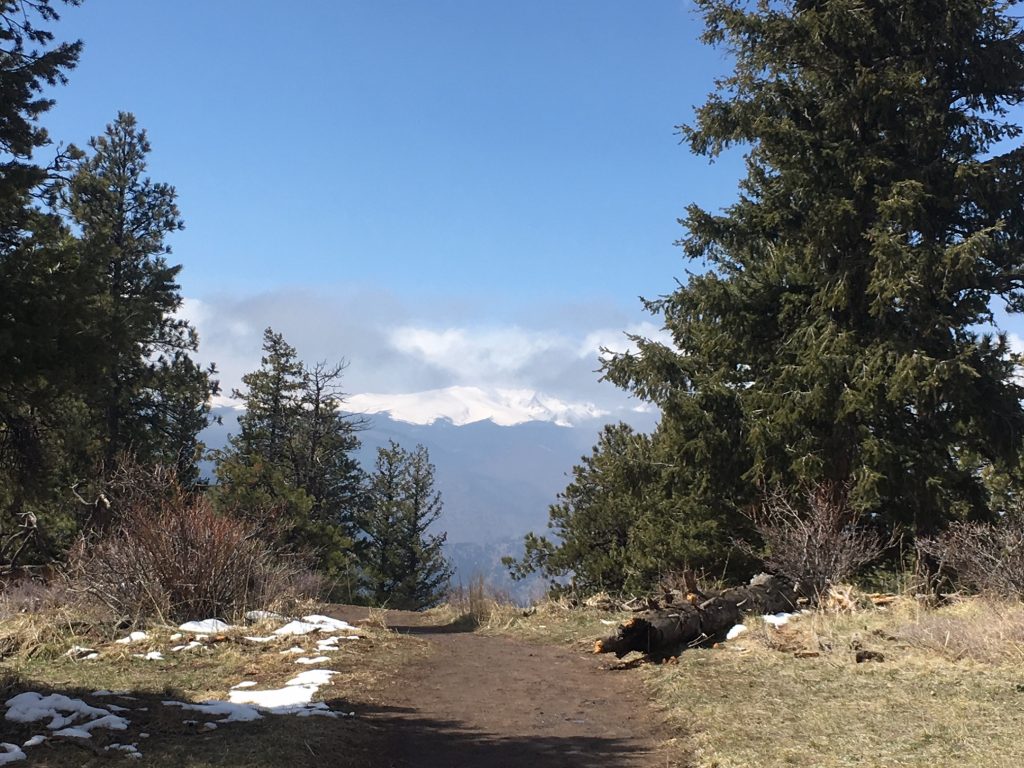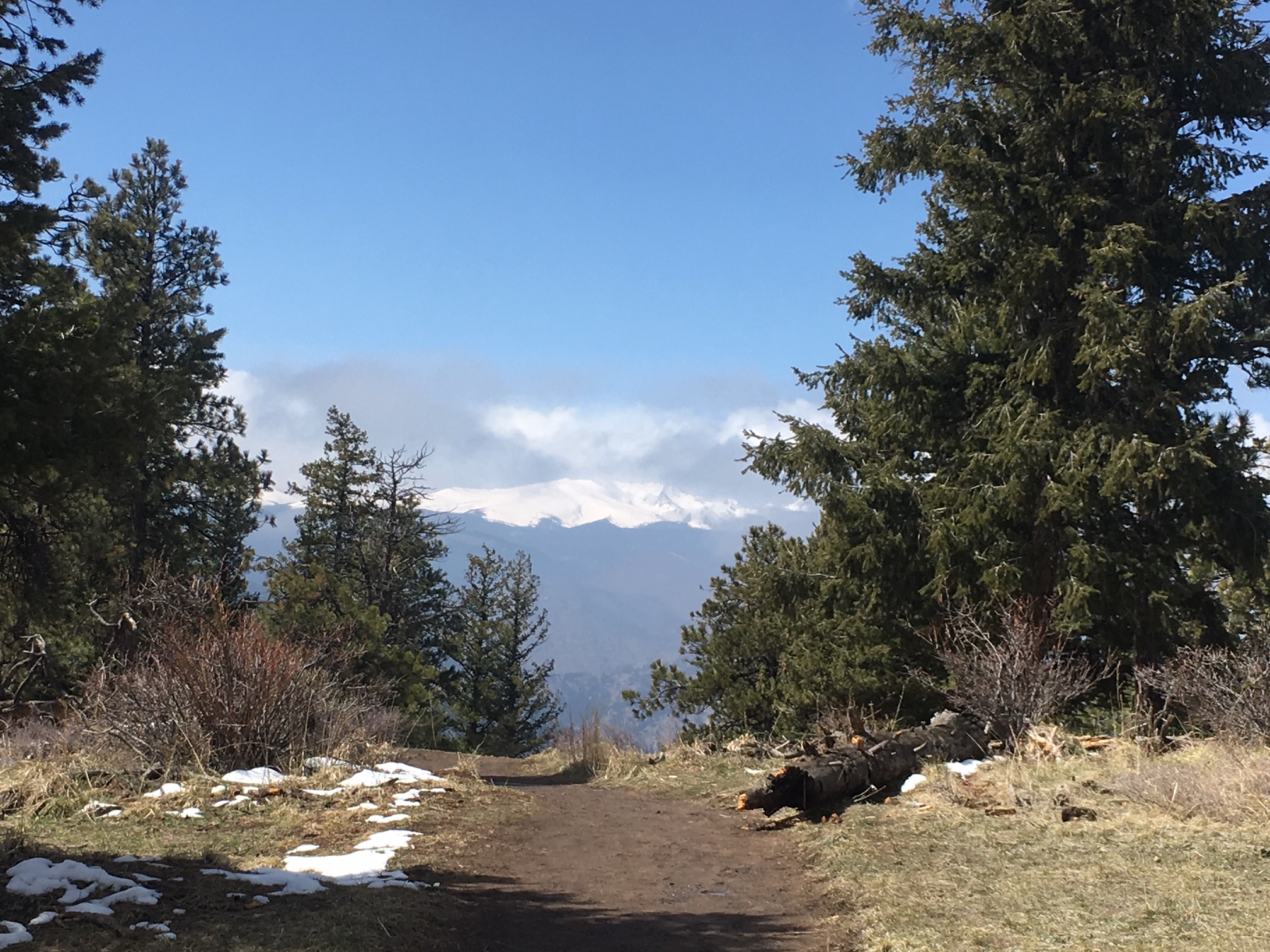 Personal Evolution
How we relate to food is a topic that I haven't written on much, but it's so central to not just our health and how we perform (which is mostly what I write about), but to our entire lives. You can't talk about health, performance, and diet without talking about our psychology around food.
I've avoided discussing it until now because, honestly, it's something I struggled with for so long and I carried a lot of shame around the fact that it was a thing for me. But I believe shining light on something dissolves the shame (or it helps, at least). I also delayed writing this because my story is an evolving one. I didn't feel like I was 'there' yet. 'There' being… completely neurosis-free eating behaviors and body love perfection? I'm not sure what I imagined the final destination to be. I just knew I wasn't there. Sounds like the familiar trap of perfectionism.
However, I believe our experiences are what we have to offer. Whether or not we fully see their value, it can be helpful to share those experiences, acknowledging that we're a work in progress. There is no such thing as perfect. After all, I'm leaps and bounds beyond where I used to be when nearly every bit of my mental energy centered around food: planning, calculating, weighing, measuring, controlling. I may not be neurosis-free, but I've learned a few things since then.
Ultimately, changing how I relate to food changed everything. Yes, in terms of my health, but also in terms of my creativity, mood, peace of mind, relationships, presence, and overall quality of life. And if this is an area where you've struggled, hopefully connecting these pieces can improve every aspect of your life as well. It may sound like a big claim, but bringing awareness to your relationship with food can be more transformative than any diet, exercise regime, or supplement could ever be.
Some days, I wake up shocked that I voluntarily choose to speak to people about food for a living. I was always the person who avoided talking about food and body image to others. I hated when people gave or solicited food/diet/exercise advice. I hated when coaches, teachers, family, and friends would comment on my body. It didn't matter if the comments were 'positive' or 'negative'. I hated that they noticed that I had a body and that they noticed that it had changed. I think I just hated that I even had a body. I've never lived in anything other than a female body, so I can't say for sure, but I think being a woman and an athlete made this journey even more challenging as I took on everyone else's expectations about what that body 'should' be.
Even more surprising than this being my chosen path is the fact that I actually love working with others around food and health. It's challenging on every level, but it's also incredibly rewarding to show up for others compassionately and empathetically as they navigate this intense and complicated space.
It may seem trite, but I believe our greatest personal struggles can serve as a jumping off point for the work we do in the world. Our challenges can be our greatest gifts if we choose for them to be. We can excavate the lessons and share them, if for nothing else than to let at least one other human know 'I see you and you're not alone in your suffering'.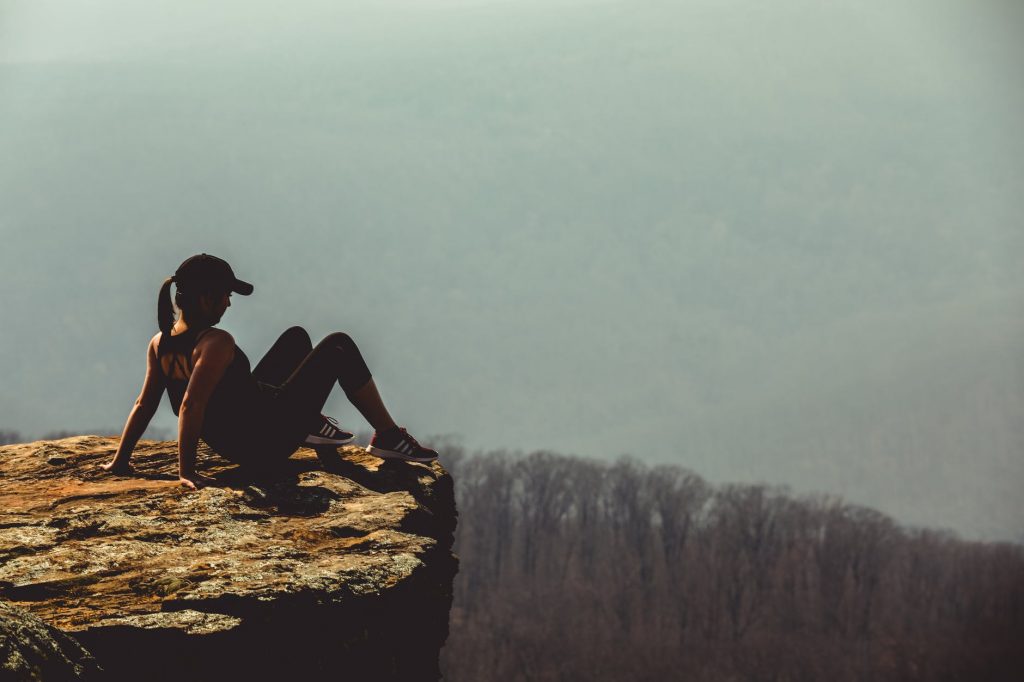 My Story
In many ways, this feels like a tired story–one which everyone has their own version of. And it could've gotten much worse, so it almost doesn't feel worth sharing. In fact, I know many women for whom it did get much worse. But it shaped who I am, so it's worth giving voice to it.
There isn't a single moment that defines this story, but rather a collection of memories. I remember that I learned to fear food early on. It was something to be cautious of. The body was not something to revel in, but something to control. It's animal impulses were to be suppressed not just in the mind, but in the body as well, through denial, diet, and workouts. Lingering remnants of puritan roots.
One early memory comes from third grade, when a male classmate told me I had a 'bubble butt'. Thus was born the awareness that I had a body and that this body was different than other bodies. Why, of all the memories, do I still remember that one? I was never overweight, but my build was always athletic and curvy. I also remember seeing my mother judging her own body in the mirror, fighting her appetite, and being compulsive about exercise. She was fighting her own battle and, of course, had no idea that I was noticing and absorbing it all.
And then there was athletics, when I became even more aware of my body and how it was changing. On the one hand, it was empowering to feel my own strength, but participating in sports also invited comparison and judgment. Being forced to march in parades in a skimpy majorette uniform. Track, swimming, and cross country practices and being valued on how my body performed. My shoulders growing too big for my sweaters during swim season. The comments of a male cross country coach after a summer of over-exercising and under-eating: "Now you're starting to look like a real long distance runner". What does that mean? What was I before? I wondered.
Then there was the concern/criticism/jealousy (depending on the source) of coaches, friends, and family upon returning from my freshman year of college 20 pounds lighter than when I'd left. I hated the attention on my body, no matter it's size. No matter if it was criticism or praise.
This is not a pity story. It's simply the events that I remember shaping the way I viewed myself and my body, and how that then impacted my relationship to food. We all have these stories. During that time, sadly, the primary purpose of food and exercise for me was to experience a sense of control. That view now feels so shallow to me because food, movement, and the body are all portals to so much more.
This path naturally led to an obsession with health. I read every nutrition magazine and book I could get my hands on. I experimented on myself, trying to figure out the secrets, the one right way to keep the unruly body in check. Like a game-show contestant, I knew the calorie count of every food by memory. I tracked and logged.
Looking back, I'm saddened by how much time and energy I wasted thinking about food, calories, exercise, and my body. So much time and energy that could've gone into creation, self-expression, learning, connecting, and actually living.
There were so many phases and rules, and it changed by the month. Only skim milk, never whole. Fruit is the only 'safe' dessert. Eat meal bars for exact calorie counts. No eating until your stomach growls. Don't eat meat or dairy. Avoid social events because you don't know what food will be there or how it was prepared. So. Much. Obsessiveness.
But I never did land on the 'one thing' or actually figure 'it' out. There was always a new article telling me to do the opposite of what I'd been doing. I tried and I tried. I chased perfection with my diet. I followed all my food rules. I never missed a day of working out. And no matter how my body changed, it never became 'perfect' in my eyes. So I beat myself up mentally and became even more disciplined.
In college, I was under more pressure than ever (at least in my own mind). Advanced classes, sports teams, multiple jobs, new peers, dorm rooms, and dining halls. All far from everything and everyone that was familiar and comfortable to me. Of course I grasped for control. The compulsive exercising and undereating became extreme.
After a year or so of anorexia, I was broken. My body was screaming for nourishment and thus came the binges. First it was only rarely. Then it was happening more often. Then it was daily. All the things I'd restricted. I could no longer out-exercise the binges, so then came the purging. And the bulimia. The shame. The secrecy. I couldn't believe what I was doing, who I had become. A shell of my true self. I was living in a self-created hell of shame and destructive behaviors.
Every aspect of my life suffered as all my thoughts revolved around food and exercise, and how messed up my life had become. Relationships fell away. Money was wasted. I lied to people I loved. I avoided social functions. I wasn't truly engaged in anything I was doing.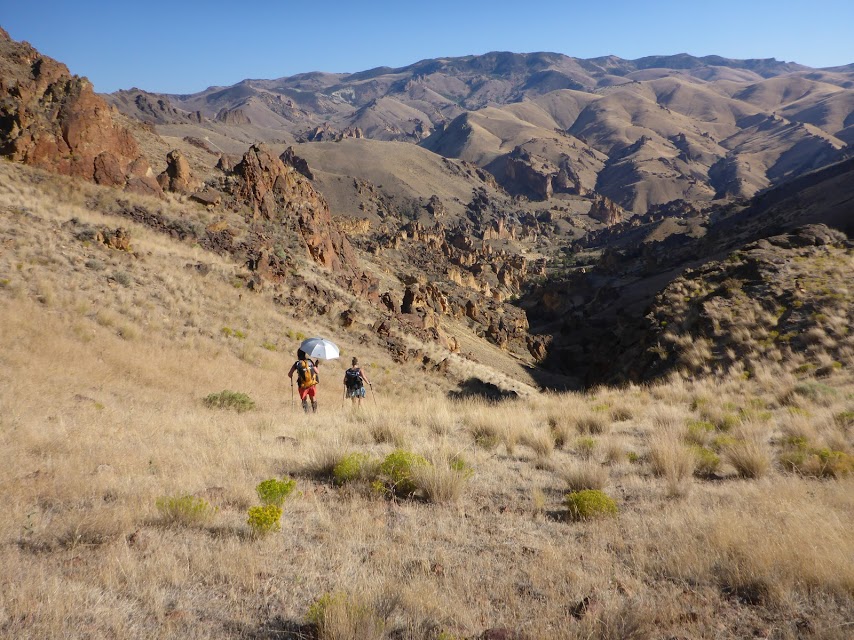 Finding My Way Out
This was controlling my entire life in a way I could've never imagined if I weren't living it.
The cycles of binging and purging, the overindulgence and the restriction, were not limited to food. It affected how I was expressing myself (or lack thereof) in every part of my life. I was ruled by perfectionism, control, and fear. My body couldn't be trusted to know what it needed. If I just ate when and what I wanted, who knows what might happen? If I had to miss a day of exercise, I was grumpy and angry. My mindset reflected a deeply distrustful relationship to myself, my body, and the world.
Just as there was no one incident that led me into this hole, there was no one moment that pulled me out of it. It's been a long journey and it's an ongoing one. And that's what I want to emphasize: it's a process. Just as I slowly dug myself into the hole, finding my way out would take time and reprogramming as well.
It involved therapy, building a metaphorical toolbox of tools to deal with challenges, developing emotional resilience, and trusting (my body, my cravings, other people, the world). I worked on incorporating more joy into my life, connecting with a healthy social circle, and learning to see my body for the powerful force that it is. Finding my way out also included being vigilant about what I was feeding my mind, and examining the expectations I was setting for myself. It involved learning grace and learning to hold it ALL lightly.
Part of digging out of the hole of restriction and fear was understanding what these behaviors were doing for me. It's different for everyone, but personally, these behaviors served as a sense of control when everything else in life felt like too much. So I learned how to bear discomfort.
Eventually, I became more alive, more myself. I learned to spot those Automatic Negative Thoughts (ANTs) and to squash them, rather than letting them colonize my brain as I had before. I put more energy into relationships and laughing with people I love. I forgave myself for not being perfect.
In fact, I learned to laugh at the idea of perfection and embrace the beautiful flaws of being human. Indeed, it's the 'imperfections' of others that make me adore them the most. Couldn't I learn to turn that mindset inward?
Feeding myself and others became an expression of love and creativity. I attuned to my pleasures, my desires, and the way that life was seeking to move through me. I sought to release all the little knots in my heart and the ways I was resisting life.
I began to take immense pleasure in what my body could do. Using my strength and endurance to move through the mountains has been the most empowering, transformative force for changing how I relate to body. I noticed that I shifted from wanting to feel SMALL to wanting to feel STRONG. To feel the power in my legs as I glide up a mountain, to feel my lungs pound in my chest as I run along the trail, to truly inhabit my animal body, that is what lights me up now. The size of my thighs doesn't cross my mind when I'm out in nature experiencing life.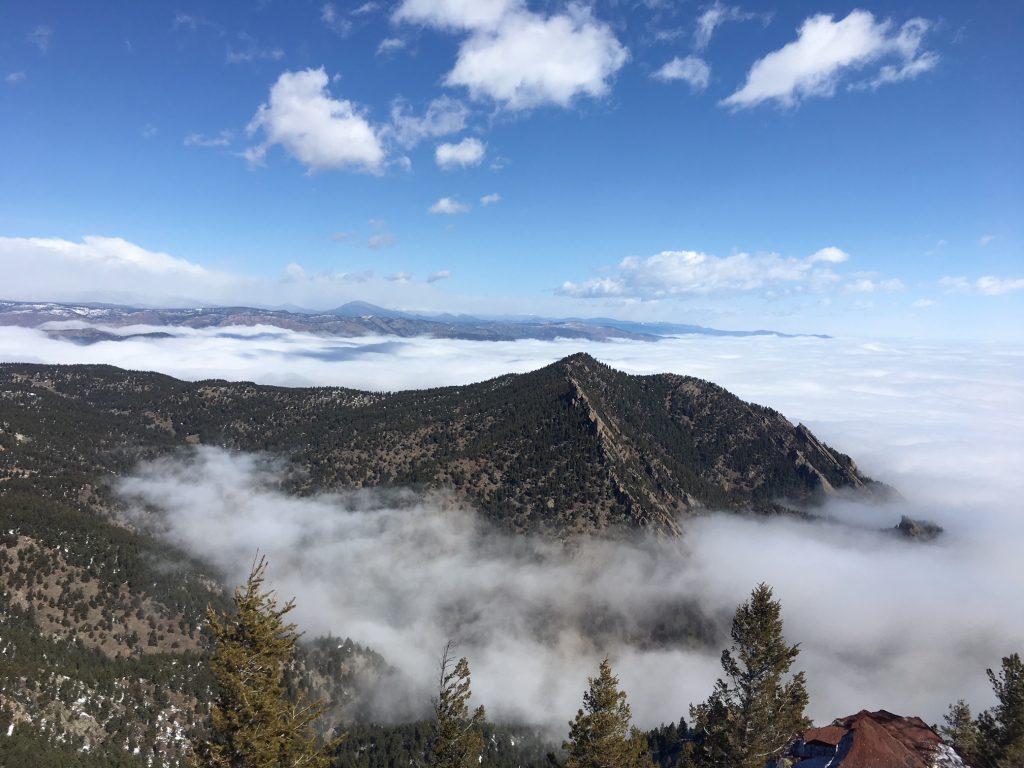 Why Real Food is Always the Starting Point
But, before any of that, it started with letting go of ALL of the food rules and everything I thought I knew. The only guideline I followed was to just eat real food and listen to my body's feedback.
When I focused on whole foods instead of 'diet' foods (like meal replacement shakes/bars and other highly processed items), everything became easier. I learned that when I ate whole foods containing fat, fiber, protein and micronutrients, that my body regulated it's hunger levels.  I realized that fat doesn't make you fat.
Sure, it took time and practice, but eventually I could hear the feedback my body was providing. It was telling me how much food I needed. I could feel which foods were nourishing me and which I was better off avoiding for now. I found freedom from the diet mindset through real, as-close-to-nature-as-possible, foods.
It's true that there are certain foods I tend to avoid, but not because those foods are 'bad', but because I feel better without them in my diet. It's different to come from a place of love than a place of punishment. Unfortunately, most women I know tend to be really good at denying their bodies cravings and punishing themselves through restriction.
Whereas before my 'food rules' came from a place of fear and self-hate, any 'rules' I follow now come from self-love and a place of wanting to feel my absolute best. I want to be able to show up for myself and for those I care about. I want to be of service and to have all my energy available to do my best work in this world. I want to have my energy freed up to be present to the life unfolding around me.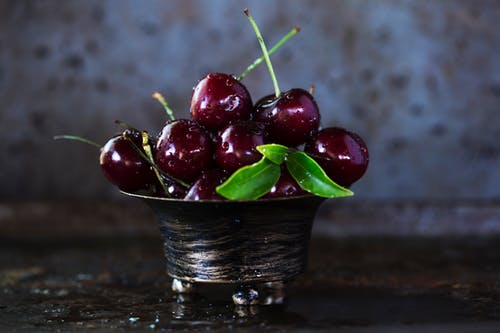 Finding Food Freedom for Yourself
That's why I don't ascribe to one 'perfect diet' and why I don't encourage clients to follow specific diets either. Maintaining an outlook of ongoing learning and adaptability to my body's feedback is why it wasn't as difficult as I expected to leave 15 years of identifying as a vegetarian to becoming a conscious omnivore. We have a tendency to think in ideals with diet and, for some, to make it an identity. But that will only limit our freedom and growth.
There are no rules, only choices. Rules are restrictive and prevent you from tuning in and listening to what works for YOUR body. Real health comes from real food and learning how to figure out what works for your body. And learning how to listen to your body is harder than following a set of rules. We want a pill, a prescription, a quick fix. The one perfect diet. But the real work of long term health requires more introspection than that.
There can't be one simple set of rules because everyone needs something different and that changes throughout their lives. Following what works for someone else while tuning out our own bodies can have real impacts on our health and hormones. Ever had the experience of trying to eat the same diet that 'works' for your mom/friend/sister/boyfriend and find it either does not for you, or worse, makes you feel awful?
Our world if full of eye-catching headlines and snappy sound bites telling us what to eat and how to exercise. There's so much conflicting information out there, with new studies coming out daily. It's so.damn.overwhelming. No wonder most people are confused about what to eat.
Let go of seeking the perfect diet. Remember that it's going to be different for everyone, but it will always start with just eating real food. That will never change based on new studies or fads.
It's time to make peace with food and with our bodies instead of letting how 'perfectly' or not perfectly you think you're eating control your mind, your self-worth, your confidence, your energy, your mood, and your quality of life.
We make it so much harder than it needs to be. And all of the rules and guilt keep us in fear, living a limited life and a limited version of ourselves. And this is not the life I want for myself or for you.
Your relationship to food is central to how you show up in every aspect of your life.
So, what is your relationship to food? Stop distracting yourself long enough to be honest. Because it matters. And it starts with awareness. Guilt? Shame?Joy? Make room for all of it. Because your relationship to food is your relationship to life.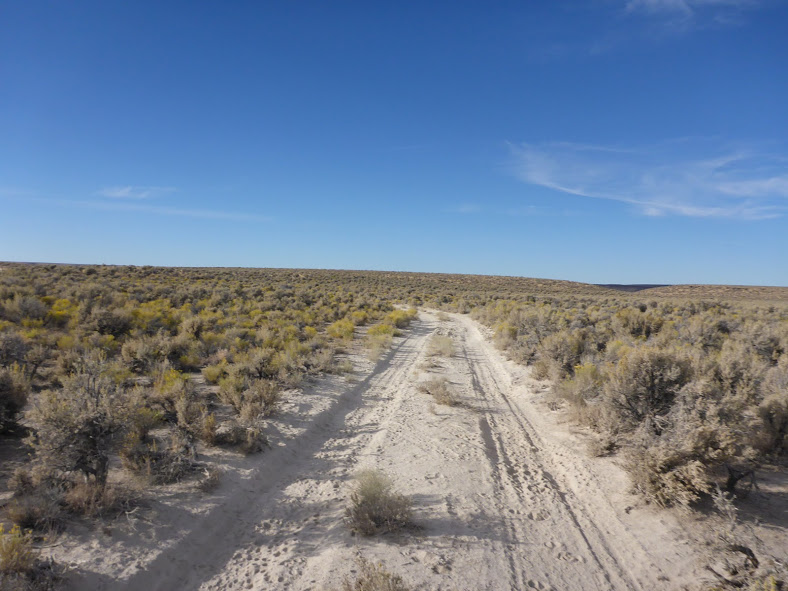 Focus on the Journey (There is no destination.)
As I mentioned, this process is a journey. Give yourself some grace.
Years after I thought I'd healed myself, I was going through a particularly tough spot in life. I'd left a relationship, a business, a career, a home, and a community. I was on entirely new and shaky ground. Everything about my identity was in flux. Without even realizing what was happening, those old behaviors crept back in.

It wasn't easy to navigate and I certainly stumbled, but I was able to approach it with more wisdom having walked that path before. It took time for me to get a handle on it, but the thing that actually helped was not fighting what was happening, but instead revisiting many of the tools that pulled me out of my mess before. Returning to the basics.

It's a journey and a practice. There is no destination.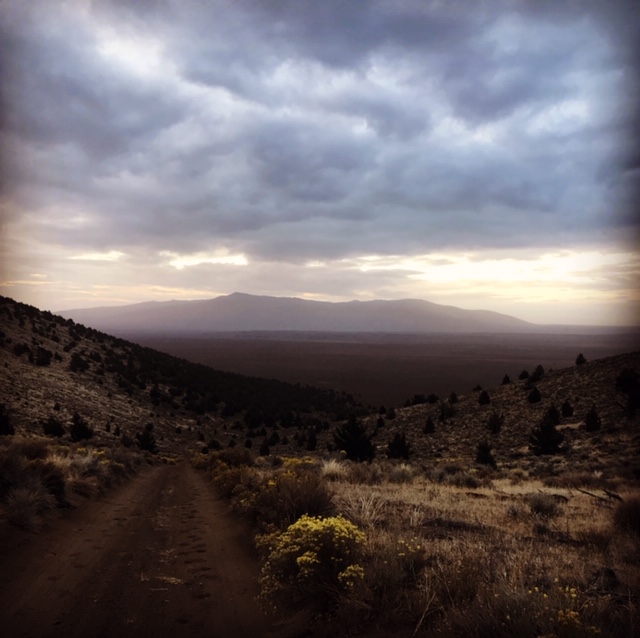 The Lessons

It all starts with real food. Food is a source of nourishment, joy, beauty, sustenance, and fuel for your adventures. It's not something to fear. It's can be a connection to others, to culture, to the past. It's SO. Much. More. than calories, macronutrients, or a way to control life.
Good food is good for the planet.
Nourished humans can live their best lives: physically, emotionally, and spiritually. They can live on purpose.
Your body and food are vehicles for pleasure. Whether that means a perfect Greek meal made by your nanna or a lung-busting run up the side of a mountain (type 2 fun), enjoy this animal body while you have one because, as we all know, our time here is short.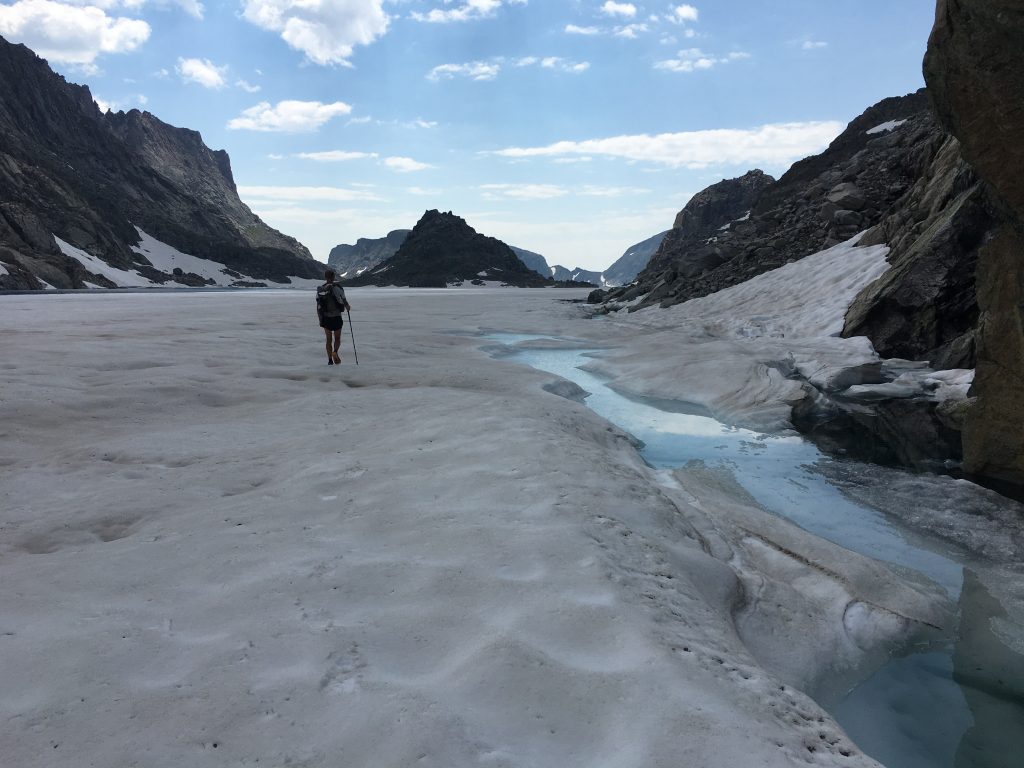 That wraps up part 1 on this topic. In part 2, I'll explore how all of this ties into how you eat on trail, or on any other adventure for that matter.
In the meantime, comment below. Did this resonate with you? Can you relate?