This post was originally written for WishGarden Herbs.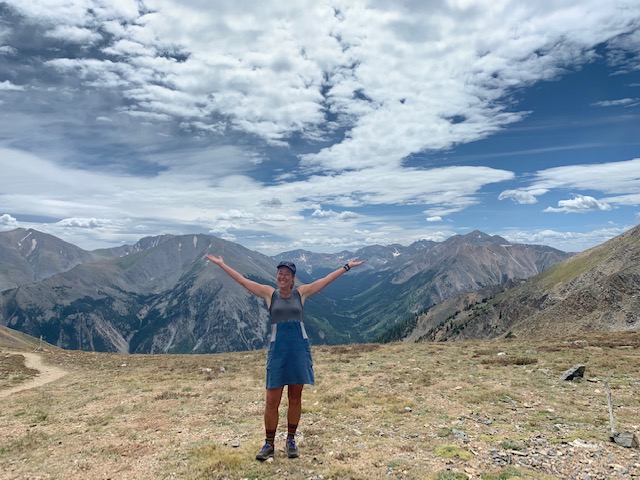 Great Adventures, Great Lessons
Between June 17 and September 23 of this year, I hiked roughly 2800 miles from Canada to Mexico, alone, along the Continental Divide Trail.
As I've reintegrated back into "real life", I've been processing the many lessons that were birthed during this time of deep solitude spent in nature. The lessons are many, and they include both the practical (i.e. improved navigational skills) and the conceptual (i.e. the power of surrender). If pressed to choose just one of these lessons as being the most valuable, I'd undoubtedly say that it's been the increased ability to find stillness within.
What is stillness? Why does it matter? How do you get it?
By stillness, I'm referring to that inner state that's available when all the mind chatter quiets. It's a steadiness that exists amidst any chaos that may be swirling around me. From this state, I respond rather than react. There's more space for deeper reflection, gratitude, and happiness.
I believe stillness is a natural state for us and it's our job to tune into it. There are many ways to do this. Being immersed in nature on a long backpacking trip is one way to get there, and the reasons for this are many.
Firstly, engaging in challenging activities like mountain climbing, cultivates presence and stillness because they require every ounce of attention in order to avoid injury or death. When you're in the zone, there's no room for mind chatter. You must be in the now.
Additionally, the solitude found on a long walk in nature is a gateway to stillness. When we remove the external noise, it gives us space to just be. True solitude involves not only being alone, but also removing all external inputs, such as music or podcasts.
Furthermore, when you're surrounded by wilderness, it's a reminder that the stillness present in all of nature is also present in you. In the words of Eckart Tolle, "Seek out a tree and let it teach you stillness." If you've ever sat alone in a forest, you understand this. You can feel the stillness and you begin to embody it.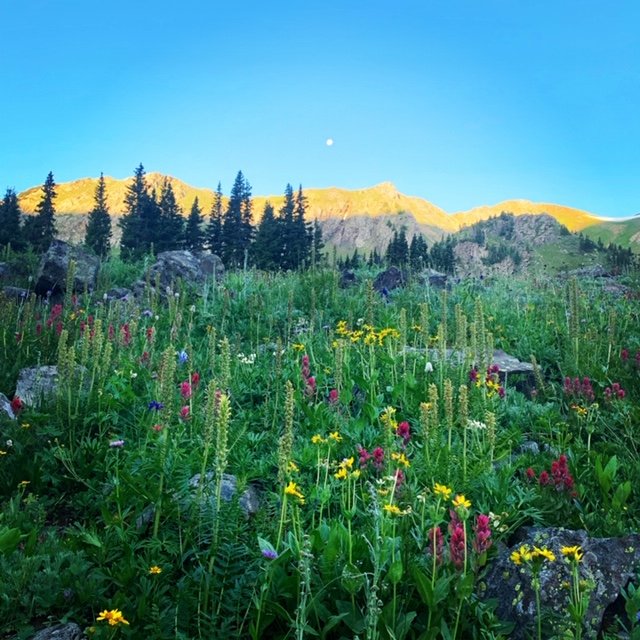 A long distance hike also facilitates stillness if you learn to let go of expectations. For example, if I focus solely on how far I have to walk to get to my destination (Mexico, in this case), I'm easily frustrated because I rarely meet my own expectations for how many miles I "should" be walking in each hour or day. Once I stopped treating the journey as a means to an end, and became present to each step, breath, and moment, life was much more enjoyable.
These are just a few of the ways long distance backpacking increased my ability to find stillness, but it's not the only path to reach this inner state. Fortunately, you don't need a 2800 mile walk in the woods to get there. Time in nature certainly helps, but you can implement the strategies of presence, solitude, and removal of expectations in the "real world" as well.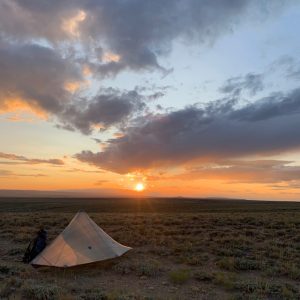 Additional strategies which can be used anywhere to tap into that place of stillness include journaling, meditating, focusing on the breath and/or body sensations, getting proper sleep and nutrition, reducing inputs (less phone time and reading the news), and by looking for beauty in everything.
Increasing your ability to create stillness within yourself is so valuable because it taps us into the present moment, which is where all of life exists. The now is truly all we have and learning how to access it through presence and stillness can create true freedom and happiness.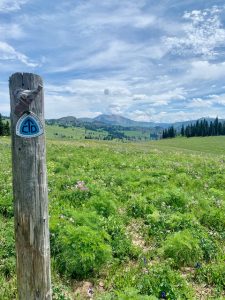 Going into this adventure, I had many intentions, but developing a heightened state of presence and stillness wasn't one of them. I've realized, however, that it's likely the top reason for why I keep seeking nature immersion again and again.
If you're interested in how I prepared for my CDT hike, read more about the preparation here, the food I packed here, and a sample meal plan here.
Like what you're reading? Join our newsletter to be the first to know when new articles are published and to receive insider-only content on the new and full moon!