Pumpkin Oatmeal Cookies aka Autumnal Equinox Cookies
Sweaters, fuzzy slippers, flannel pajamas, golden leaves, and cozy evenings by the fire. Ahh, fall. The season for hygge.  In my book, the autumnal equinox is the mark for when it's officially time to start baking with pumpkin again and roasting root veggies on the daily.
After finishing my hike of the Oregon Desert Trail at the end of September, I returned to my hiking partner's house in Portland for a couple of weeks. As often happens when I'm on trail, I missed preparing food. Real food. There's something about chopping, mixing, and combining beautiful ingredients that is so tactile and enjoyable.
As it's wont to do in Portland in the fall, the weather cooled down and the skies clouded over. The cool rainy weather coupled with a dinner party in honor of my hosts' 15th wedding anniversary meant some baking was in order.
We kept it casual with roasted veggies, grilled fish, and the following fall-flavored cookies. These cookies are naturally gluten free, and can be made dairy free by substituting the butter for coconut oil. They can be made free of refined sugar by swapping the brown sugar for coconut sugar. They can be made vegan by swapping the eggs for flax eggs (1 egg=mix 1 tablespoon ground flaxseed meal + 3 Tablespoons water & allow to sit for 15+ minutes).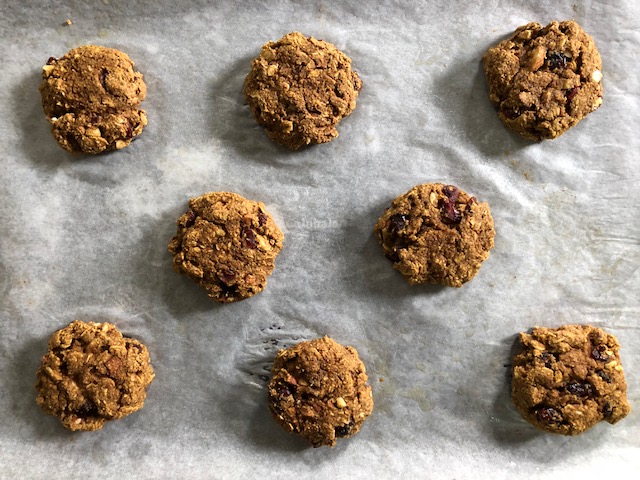 Pumpkin Oatmeal Cookies
Makes ~15 small cookies
Ingredients
3/4 cup light brown sugar
5 Tbl butter, melted, cool
2 eggs
1 tsp vanilla extract
1/2 cup organic pure pumpkin puree
1 cup organic rolled oats
1.5 cups oat flour (I grind rolled oats in a coffee grinder)
1/2 tsp baking soda
1/2 teaspoon salt
2 tsp pumpkin pie spice
1/2 tsp ground ginger
3/4 cup add-ins (chopped walnuts or almonds, pumpkin seeds, raisins, cranberries, chocolate chips, etc.
Cream the butter and the sugar together until light and fluffy. Mix in the pumpkin, eggs, and vanilla until evenly combined. Mix all dries together in a separate bowl then slowly add to wets, mixing until well combined. Add in whatever 'add-ins' sound good to you.
Form into small (golf ball size) balls on parchment-lined baking sheet. Press flat. Bake at 350* for 12-14 minutes.
Enjoy 🙂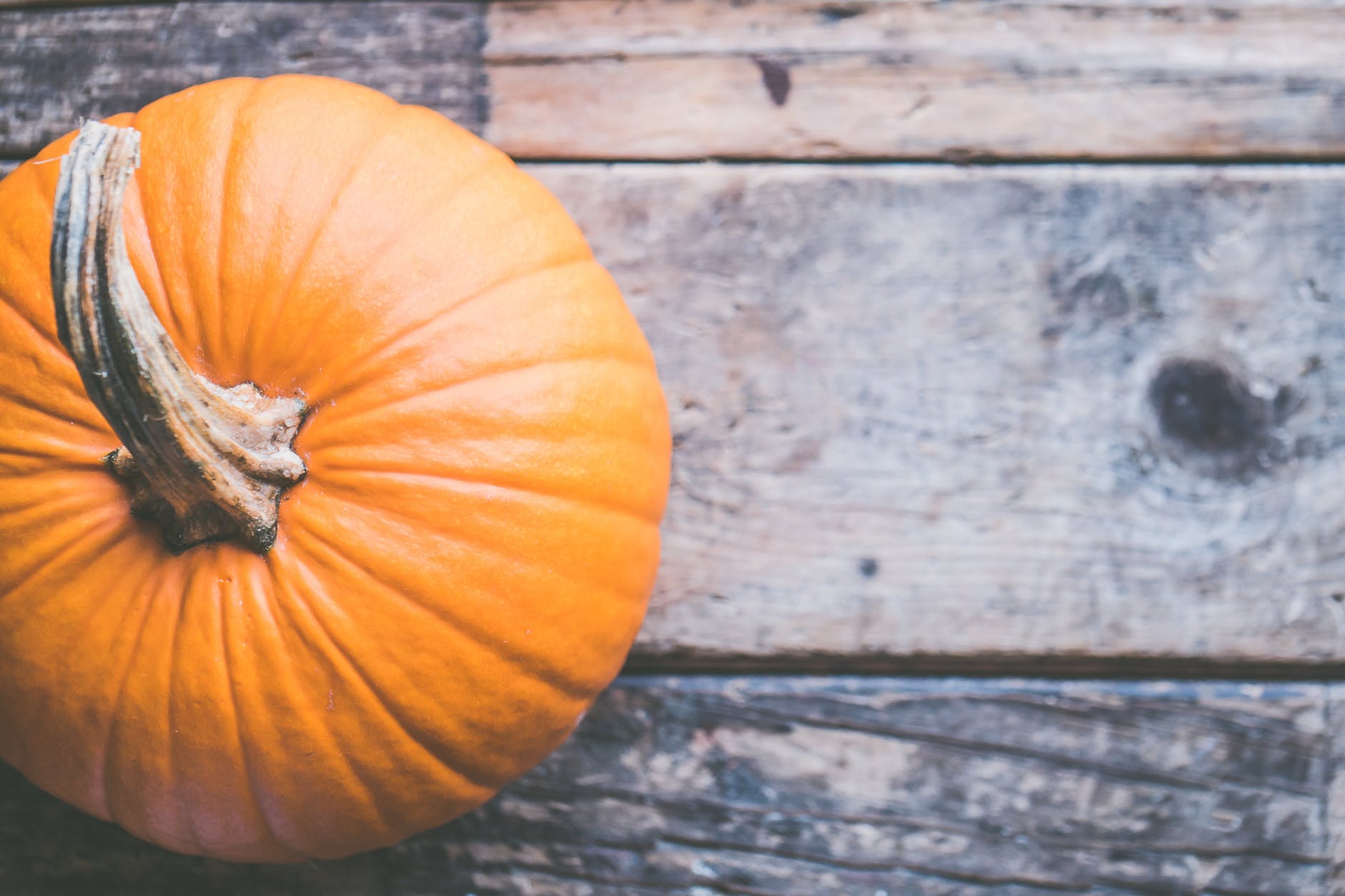 Want more recipes like this? Search the 'recipes' category on this site, and sign up here to be the first to know when new posts get published.