I recently prepared an unusual resupply box for a friend who is currently thru-hiking. This was not your average resupply box full of ramen, snickers, and pop-tarts though. This box focused on performance-enhancing ingredients. He's nearing the end of a 2200-ish mile route, so his body is getting tired. His primary concerns are enhancing recovery and optimizing sleep. These maca coconut energy bites were a key component of the goodies I sent him.
Food is always the first line when it comes to optimizing performance. However, during a demanding endeavor, such as a thru-hike, supplementation can certainly support the mind and body in performing better.
There are many supplements that came to mind when I began brainstorming around endurance, recovery, and sleep. Note: Since I am not a doctor, I don't prescribe, treat, or diagnose. However, I do know what I've seen work for myself and others in the past.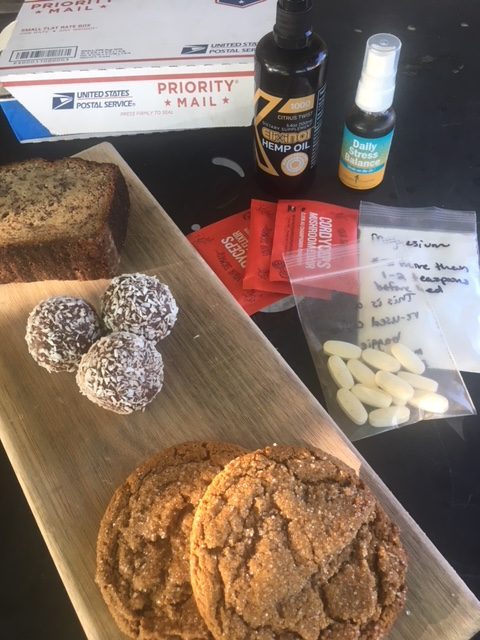 I included several items in the box, but an area I focused on in particular was a class of herbs called adaptogens. Adaptogens have become one of those buzz words in the holistic health space as of late, but they've been studied since the 1960s and herbalists have used them for decades. Simply put, adaptogens aid the body in adapting to stress. From the journal Pharmaceuticals, "studies on animals and isolated neuronal cells have revealed that adaptogens exhibit neuroprotective, anti-fatigue, antidepressive, anxiolytic, nootropic and CNS stimulating activity."
In addition to an adaptogen tincture I included in his box, I was also interested in including Maca root (Lepidium Peruvianum Chacon). While more clinical trials are needed, Maca has a long history of traditional use. It's a Peruvian staple food grown in the harsh, high plateaus of the Andes. It's been used to improve stamina and endurance, balance hormones, and improve immunity. It's also believed to be an aphrodisiac and improve libido. Due to these properties, many consider Maca to be an adaptogen.
Maca can be purchased in powder form and lends itself easily to including into foods. It has a pleasing nutty flavor, and it's packed with vitamins and minerals, so it boosts the nutrition of any food to which it's added.
These bites were designed to be energy-dense and durable. They are a convenient and tasty way to get in nutrient-packed maca, as well as healthy fats from the hemp hearts, coconut oil, and walnuts. The dates provide sweetness and quick energy. Due to the fats, protein, and fiber, they'll boost your energy without the sugar crash afterwards.
Maca Coconut Energy Bites
Makes 11x30g bites
Blend all ingredients in a food processor until mixture is well blended and creates a soft dough. If dough is not coming together, add a bit more oil or a tiny bit of water.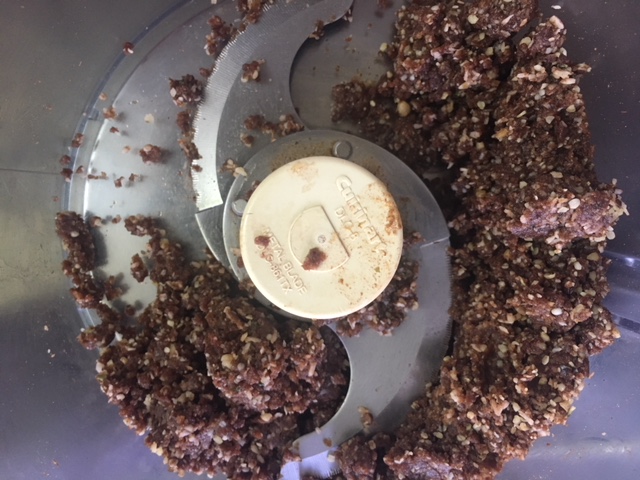 Roll dough into 30 gram balls (a hefty tablespoon), roll them in coconut and put into an air tight container. Store in the freezer until you're ready to eat.
Like what you're reading? Sign up here to be the first to know when new posts come out.