A version of this post originally appeared on the Trek website here. 
I love this hike (or run–depending on how fit I am). It's a convenient and easy option when I want a longer day on trails, with respectable elevation gain, but I don't have the time to get deeper into the mountains. Planning is easy and I also don't have to fight traffic.
I've done this hike a few times. The photos here are from a hike in early April 2018 while we were still getting occasional spring snow in the front range. The morning was chilly and there were light snow flurries in Boulder. I hiked through fog up Shadow Canyon and arrived to sun and the most beautiful inversion (see photos below) at the saddle between South Boulder Peak and Bear Peak. The sea of clouds remained for most of the day.
The intention for this particular Skyline Traverse, beyond just an enjoyable day in the foothills, was to test my fitness level for a bigger hike I had in mind.

The Basics
Length: Ranges from 16-26 miles, depending on which trails you choose and whether you hike point to point or create a loop. 
Location: Located in the iconic Rocky Mountain Flatirons, this hike hits the five highest peaks in the foothills surrounding Boulder, CO. The peaks include South Boulder Peak, Bear Peak, Green Mountain, Flagstaff Mountain, and Mount Sanitas.
Trail Type: Due to its proximity to an urban setting, this hike can start and finish in several different locations, depending on your logistics and the level of challenge you're seeking.
Scenery: A mosaic of ecosystems from grassland to mixed ponderosa pine-douglas fir forests to rocky outcroppings and mountain streams. The traverse also showcases views to the east overlooking Boulder, Denver, and the plains beyond.
Terrain: Moderate to Difficult. There's a system of well-maintained, connected trails throughout the area. With a total elevation gain of about 6000', this hike makes for a solid day. However, if you're heading south to north, once you climb the initial 3000' to your first peak (South Boulder Peak), you're mainly hiking rolling terrain along the ridgeline until you drop back down to Boulder before ascending your final peak of the day (Mount Sanitas).
Navigation: Straightforward. Check out a trail map of the area in advance and know your turn-offs. The trails are not particularly well-marked, but if you've looked at a trail map in advance, you should have no problem. The city of Boulder provides a good interactive map of the trails on Open Space and Mountain Parks land here. You could print out a map of the area and highlight your route or plot it on a mapping app.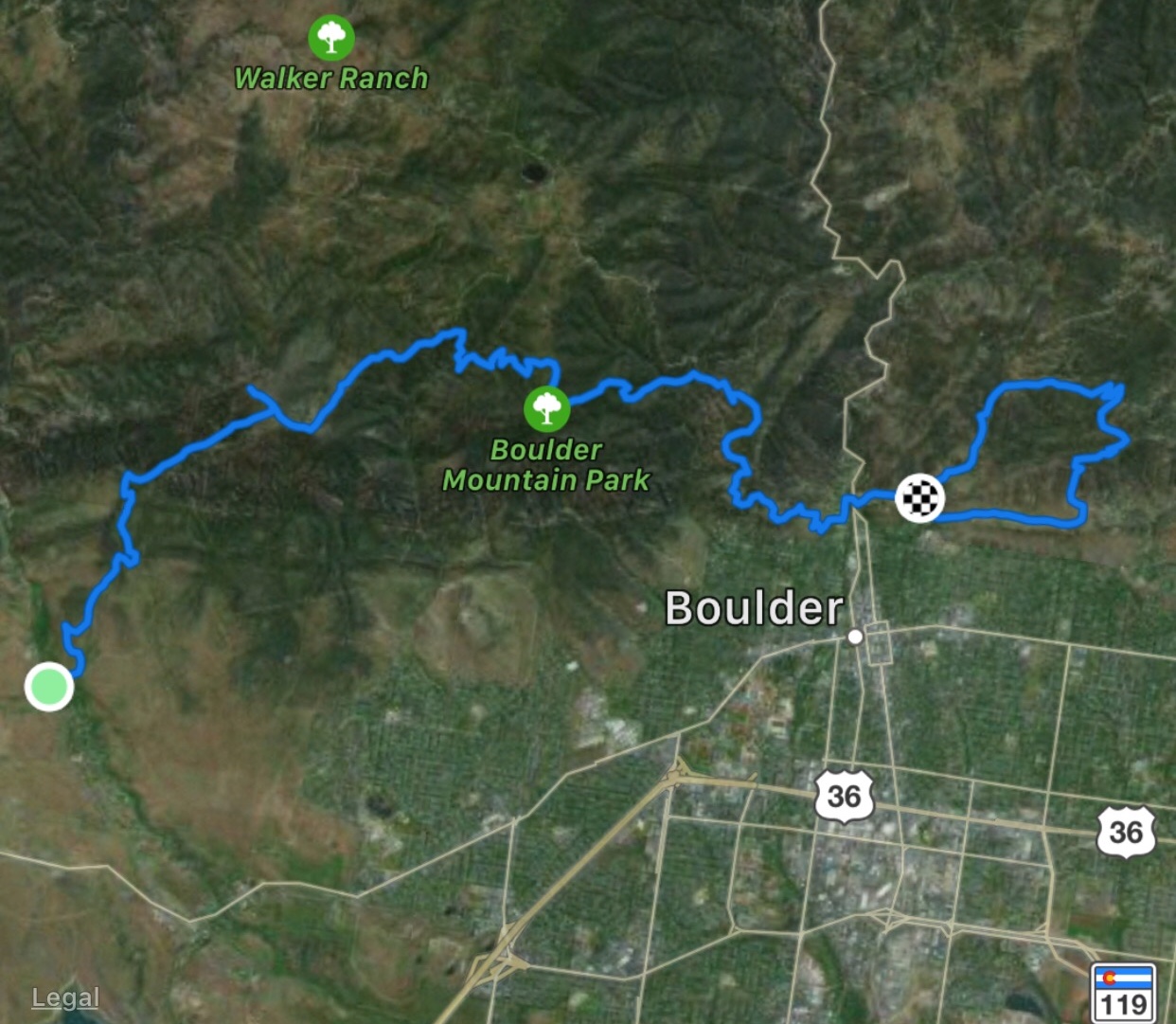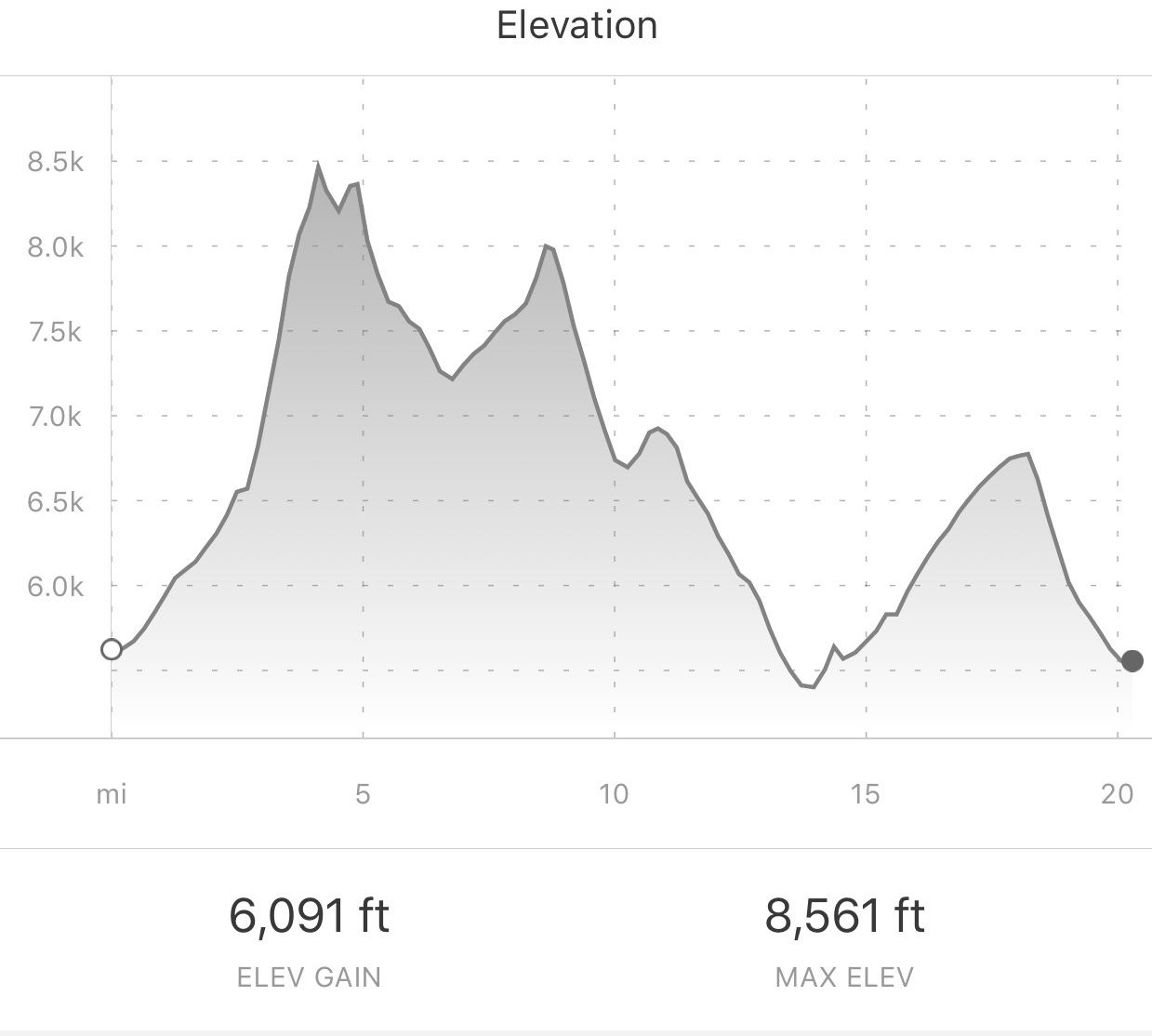 Getting There: Depending on which direction you hike and whether you want to make it a loop, there are many options for where to park, including South Mesa Trailhead, NCAR, Shanahan Trailhead, Chautauqua Park, or Mount Sanitas Trailhead. For a point to point hike, park at either South Mesa or Mount Sanitas and get a shuttle to the other end (or bring a buddy with a second car). If you have non-Boulder County license plates, there's a $5 fee to park at South Mesa.
The Hike 
For my south to north hike, I parked at Mount Sanitas Trailhead and rode with a friend to South Mesa trailhead. I chose south to north to get the biggest climb of the day behind me early. It's about a 3,000' climb up Shadow Canyon to South Boulder Peak. From there I crossed the saddle over to Bear Peak, and descended via the Bear Peak West Ridge Trail. At the fork, I turned left on Green Bear Trail and hiked about 1.5 miles to the Green Mountain West Ridge Trail. I took that to Green's Summit then backtracked to Ranger Trail, which descends about a mile until it forks left towards Flagstaff Road. Once over the underwhelming Flagstaff summit, I found Flagstaff Trail, which I followed down to View Point Trail, then down into Eben G. Fine park. After crossing Boulder Creek, I made my way towards Sanitas via Sunshine Canyon, hit the summit, and returned to my car via the East Ridge Trail.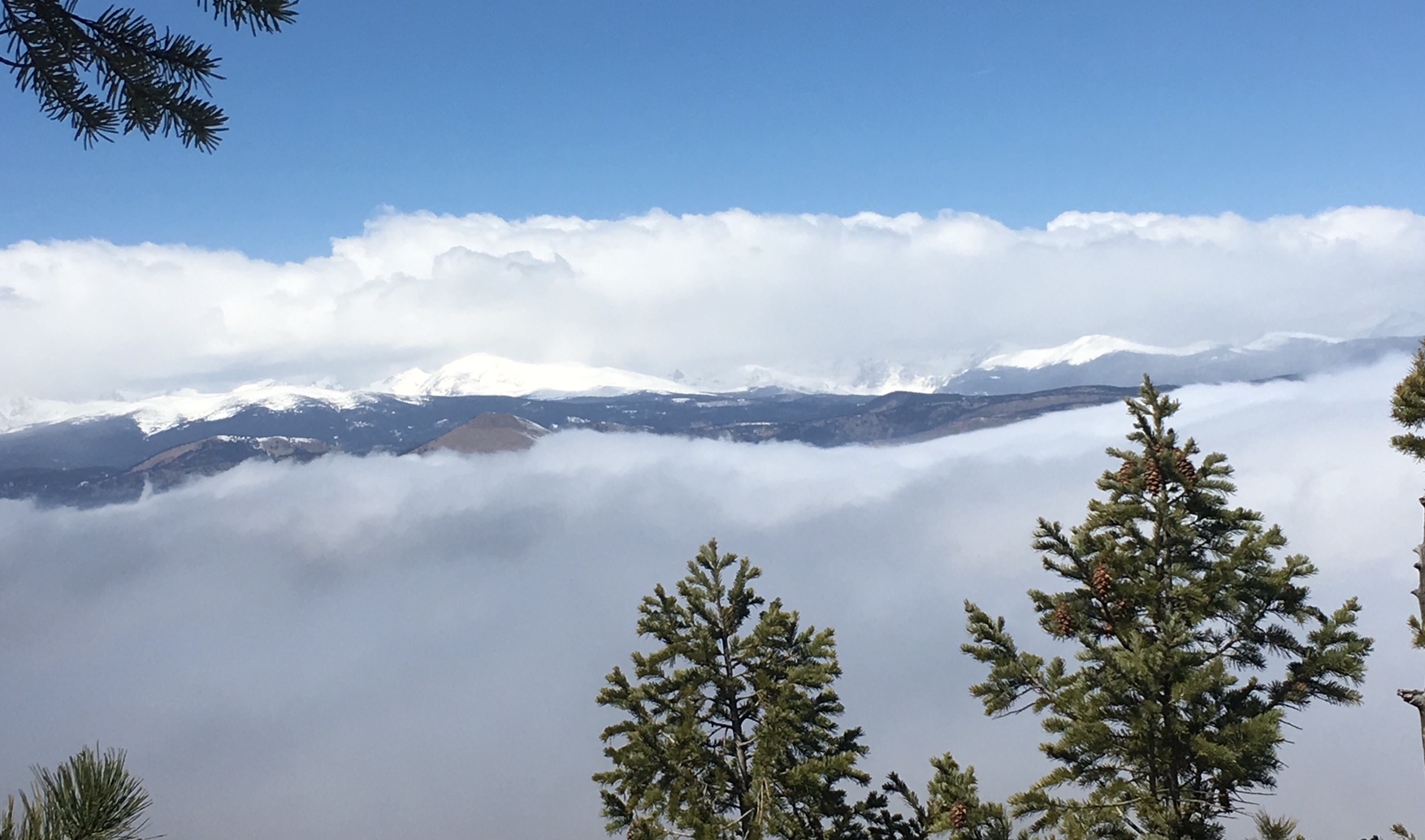 Why Hike This Trail: If you live in the area, this is a classic run or hike. The Boulder County Open Space and Mountain Parks are arguably some of the best in the country. Planning this hike is simple enough to be done in an afternoon and the logistics are easy. The terrain is challenging enough to keep you engaged, but not overwhelmingly difficult. This trail allows you to put in a good day of miles and elevation gain, travel through the beautiful foothills ecosystems, and be rewarded with views of the city. Plus, you get to relax and refuel afterwards in Boulder, with it's many good restaurants and breweries.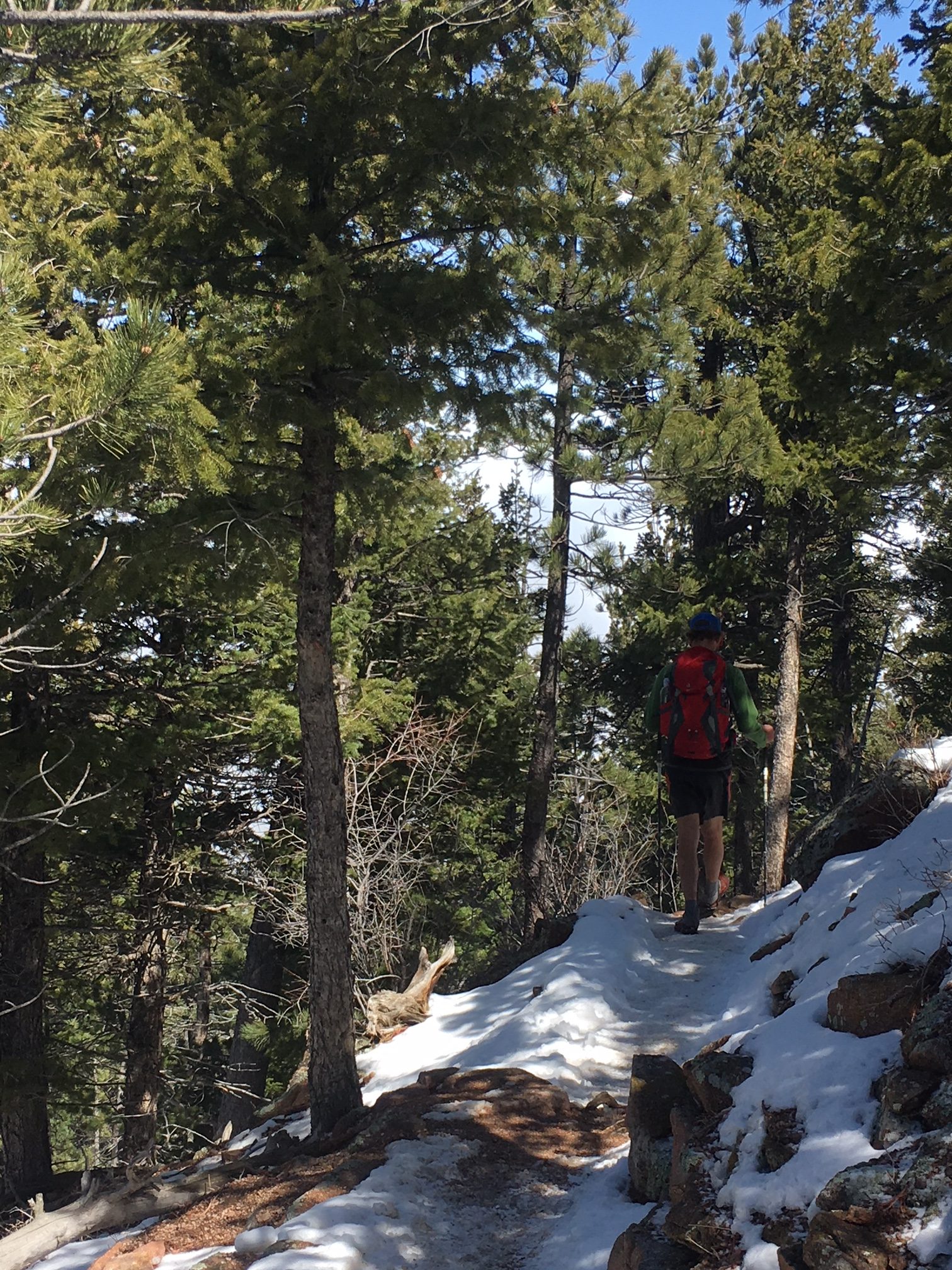 Climate and Weather: This hike can be done year-round. Microspikes are recommended in the winter, as snow and ice often remain on the peaks, even when the ground is clear in town. Late spring and summer are beautiful times for wildflowers, and fall is a great time to spot golden aspens along the trail.
Beware of afternoon showers in the summer. Due to the change in elevation, weather and temperatures can be quite different from your car to the peaks, so bring layers, and always have at least a wind/rain jacket. Don't let your proximity to town cause you to be careless. It's still a mountain environment with common dangers like sudden thunderstorms and snowstorms, slippery rocks, sun exposure, and areas with steep terrain.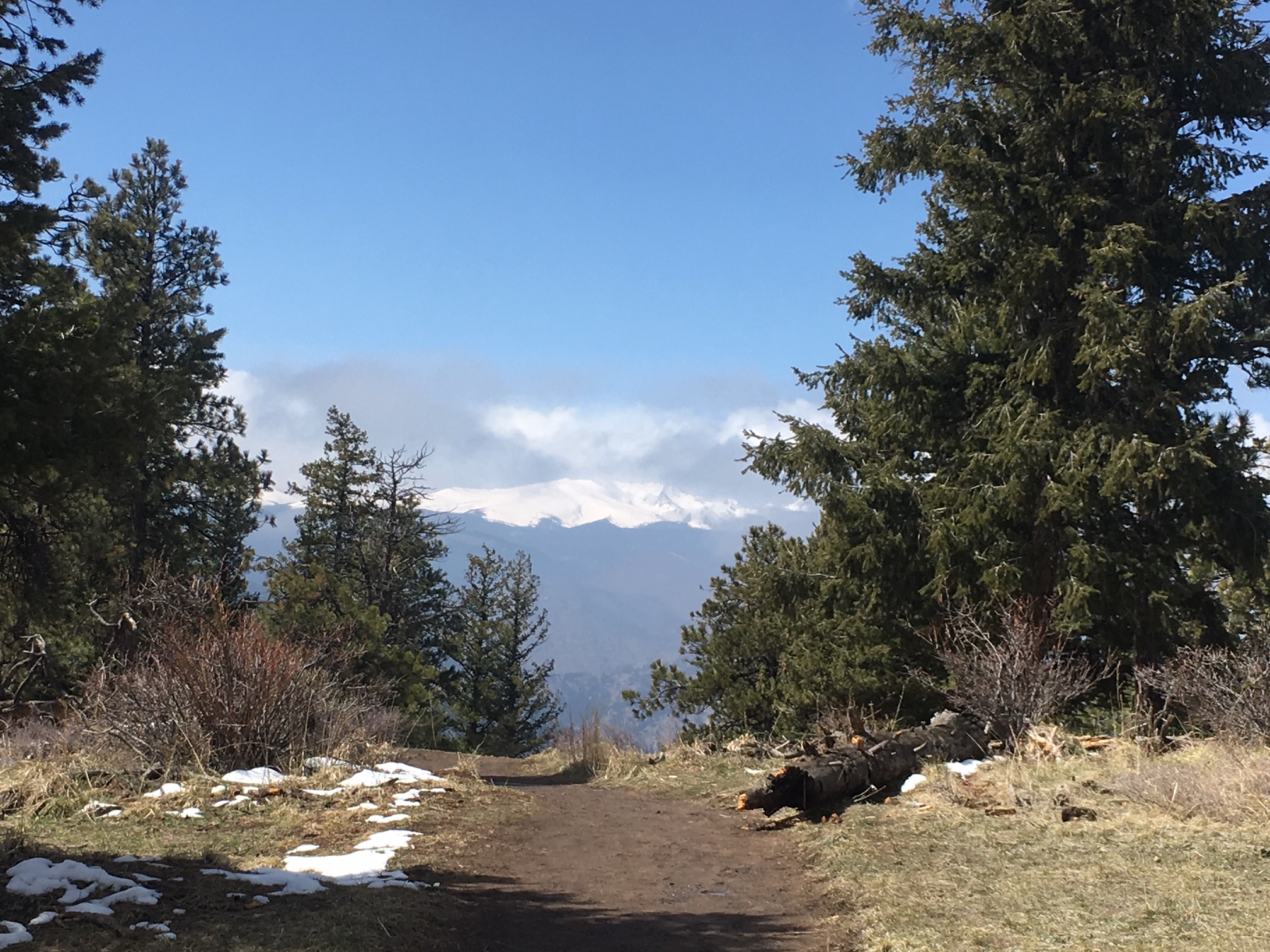 Camping & Water Sources: While there is no overnight camping along this traverse, there's a lot of national forest near Boulder where you can camp before or after. A Google search will provide several options. In terms of water sources, there are a few creeks along the traverse where you could collect water if needed, but since it's a day hike, it's also easy to just bring the couple of liters you'll need.

Closing Thoughts: The length and elevation gain of the Boulder Skyline Traverse are ideal for a challenging day hike. Logistics are a breeze due to the accessibility of the trailheads and the proximity to town. The diverse ecosystems, the stunning views of Boulder, and the availability of post hike libations make this hike a great activity for well-trained visitors and locals, alike.
Much has been written about the Skyline Traverse, so you'll have no trouble finding more information. If you're in the area, do a bit of planning, then get out there and hike (or run) this classic Boulder traverse. You won't regret it!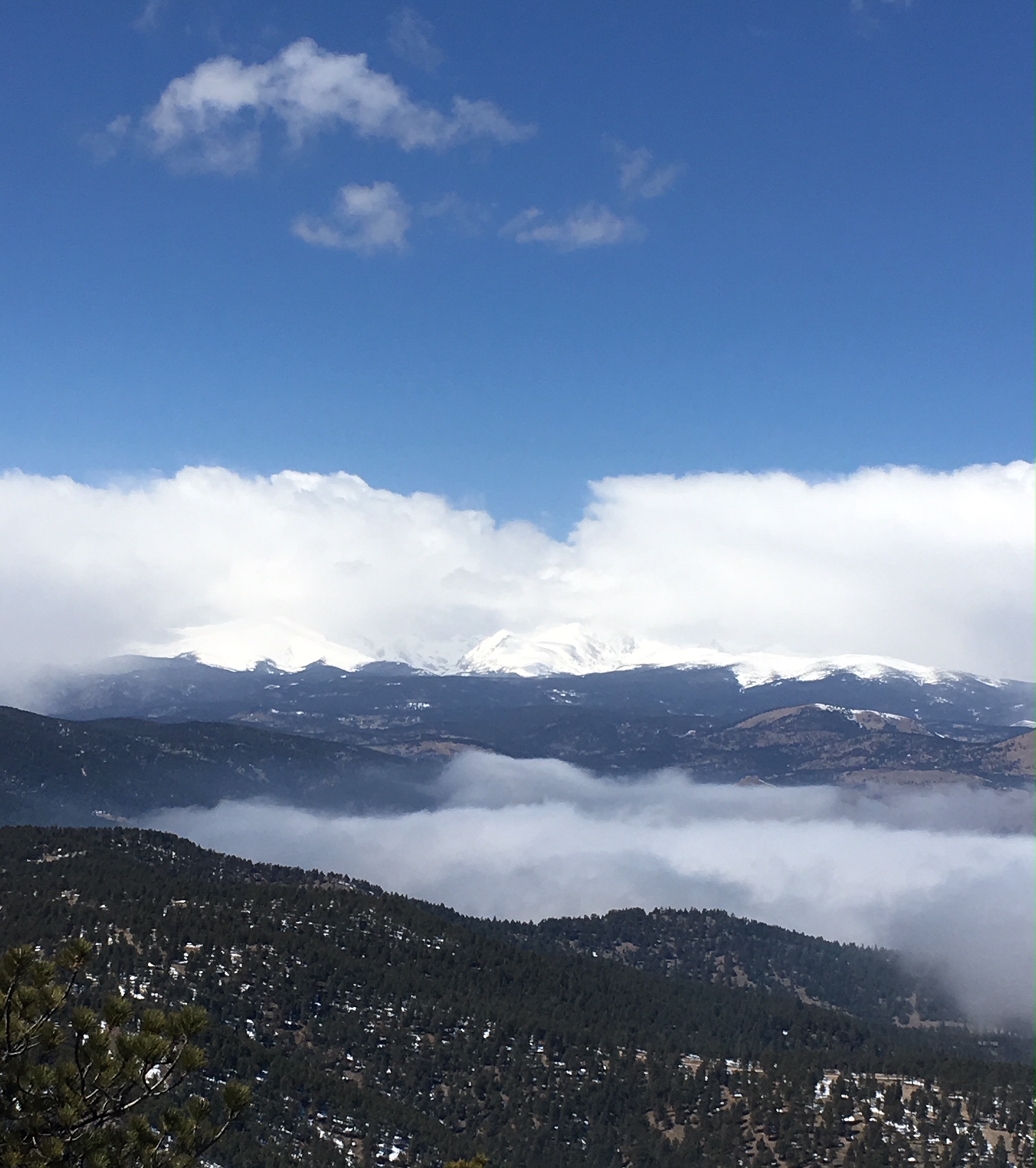 Like what you're reading?
To stay in the loop with the latest posts, and musings that don't make it onto the blog, sign up for my newsletter here.